About MailerLite
MailerLite is a cloud-based email marketing solution. Key features include campaign reporting, email automation, subscriber list management and result tracking. The solution helps users to design email campaigns in the form of newsletters. A drag and drop editor enables users to design and create content by adding text, images, videos and social media links. Subscriber management features let users create and upload subscriber lists in CSV, TXT and Excel format. Users can store recipient contact information including email addresses, phone numbers, cities and countries. Users can track recipient activity, including the number of emails viewed and clicked, the number of unsubscribed recipients, spam complaints and bounce rates. MailerLite also helps users design workflows that can include custom email addresses, dates and times. The solution also helps users track workflow status on a periodic basis. Monthly and annual subscriptions are available. Support is offered via email and 24/7 live chat.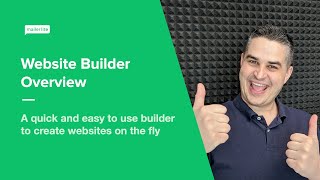 MailerLite has a free version and offers a free trial. MailerLite paid version starts at USD 10.00/month.
Starting Price:
USD 10.00/month
Alternatives to MailerLite
Industry: Marketing & Advertising
Company size: Self Employed
Used

Daily

for

2+ years

Review Source
---
A complete solution for email marketing
It is a good marketing software for individuals and freelancers as well, It provides great automation services with amazing delivery rates
Pros
I like Mailer Lite because it enables me to create and send email campaigns to my lists without problems. It is simple and easy to set up with a robust fast drag-and-drop editor that allows me to create and design email templates completely from the ground without the need for any coding experience.I also use it to create email automation sequences which essentially help to work more efficiently.
Cons
It would be great if it works with Gmass and I also noticed the absence of certain advanced functionalities
Industry: Information Technology & Services
Company size: 2–10 Employees
Used

Monthly

for

2+ years

Review Source
---
Mailerlite is my favourite e-mail marketing software!
We can send newsletters easily , and if we have any problem, the customer service very helpful and they can solve our problem.
Pros
Really easy to use, lovely interface, and we can integrate with other apps.
Cons
There aren't any issue or problem with that product.
Reasons for Switching to MailerLite
Because is easier to us and price is better too.
My Horrifying experience with MailerLite
My experience with MailerLite.
After weeks of research on the best and most economic way on how to send weekly emails to the subscribers of my small business , I choose MailerLite. What a mistake ! It turned out to be one of the most painful experiences as a small business owner.
After weeks of research on the best and most economic way on how to send weekly emails to the subscribers of my small business , I choose MailerLite. What a mistake ! It turned out to be one of the most painful experiences as a small business owner.
I give them credit, when it is due : Easy to navigate interface and professionally pre-made templates seemed a perfect match for my needs. As a small business owner, my first goal was to find a bulk email software that is easy to use and has a friendly and responsive customer service. For years, I used one of the major bulk email software providers, but they have become really expensive compared to what you get in return for these email campaigns. Finally, I made my decision and enrolled in one of MailerLite plans that seemed very attractive; at least on the paper! 15000 subscribers and unlimited monthly emails for $30!!
WOAH !!! what a great bargain. Right? Not that fast !
They were very quick to charge my business card for the $30.
I spent few hours to create a perfect email and uploaded my mailing list of 15000. and start creating the first campaign on MailerLite. This is where the nightmare started.
When I wanted to send out the email, I received an email from their support team that I am not allowed to use more than 2000. ( i paid for 15000 subscribers with unlimited monthly emails) . I told them that I won't have it that way and they should cancel my account. They reached out to me and assured me that everything would be fine, hey approved me for 5000 and promised to increase my quote after the first few emails to prevent spams. Fair enough!
After sending out the emails, they told me that I have breached their spam policy since the hard bounce of my emails were more than a certain number that they allow. I was not very happy with their decision but again, its their policy and I have to follow it. So I accepted their decision and didn't argue with them. But this the same email list that I have used with the other major email provider. I knew this is a small company with few resources and I have made a mistake.
Obviously, I didn't want to pay for a service that I am not allowed to use. quite simple. So, I ask them to cancel my subscription and refund me the $30 that they have charged me !!! They kept me waiting for almost 4 days and then they told me that they have decided to keep my money ?!!!!!, and obviously they have access to all the 15000 subscribers on mailing list !!
Customer service is the forefront of a business and I am really sorry to say that theirs is NON-EXISTING.
Since the goal of this review was to save others some time and un-wanted headache, I have not mentioned any of the other competitors that make a much better option.
Since then, I have signed up to another provider for only $5 extra and I could not be happier. I learned my lesson , cheaper choice is not always a better one. It is wiser to pay a bit more and go with a company with a better customer service and more resources.
If even you think that you won't have the same issue that I had with them, still think of your need of customer service at some point.
I hope this has helped you in your search. Good luck!
Pros
You would get a Cheap service
Cons
You would loose your money. They blame you for their failure to just charge your credit card for no service. Their system can't deliver and then they blame you. read other reviews all over web. Many people have complained about their delivery rate. You would loose your mailing list to them.
Industry: Food & Beverages
Company size: 11–50 Employees
Used

Weekly

for

1-5 months

Review Source
---
Seamless email marketing and my MailerLite experience
My overall experience with MailerLite has been positive so far, and has allowed me to streamline my email marketing efforts and achieve impressive results. Their response times have been consistently prompt, and their willingness to assist with any queries or issues is commendable.
Pros
MailerLite has proven to be a game-changer for my email marketing endeavors. Here are some of the standout features that have truly impressed me:Navigating is a breeze. The interface is clear, well-organized, and user-friendly, making it easy for even a novice like myself to create visually appealing campaigns.The drag-and-drop editor is a real gem and allows me to easily design professional-looking emails without any coding. The pre-designed templates are also a huge time-saver.Automated workflows are simple and MailerLite has a range of automations that enable me to engage with my customers/subscribers in a more personalized manner, resulting in higher open and click-through rates.The ability to segment my email list based on my criteria is invaluable. This feature has allowed me to target specific event attendees , ensuring that my messages reach the right audience every time.The A/B testing functionality helps me fine-tune my campaigns for optimal performance. It's been instrumental in understanding what resonates best with my audience.
Cons
While MailerLite is an exceptional platform, there are a couple of areas where I'd love to see some improvement:Although MailerLite offers integrations with other popular platforms like WordPress and Shopify, it would be really helpful if there was even more integration options with other tools I use in my marketing toolbox.While the pre-designed templates are fantastic, I'd like a bit more flexibility in customizing them. Sometimes, I find myself wishing for more font and layout options.
Industry: Consumer Services
Company size: 2–10 Employees
Used

Weekly

for

1-5 months

Review Source
---
Great tool good value
Overall I am very satisfied.
Pros
Mailerlite is an affordable mailing tool that helps a small business to drive traffic and raise awareness in an easy flow process. Data transfer is also easy and set up is super fast.
Cons
Some features available on other platforms are not yet available or very visible. However, the support is excellent and is far superior to any other available too.