About WebProof
WebProof is a cloud-based solution that enables businesses to streamline processes related to workflow management, collaboration, proofing and more. It provides a mobile application for iOS devices for users to review and coordinate on projects, even from remote locations. WebProof allows businesses to sort/organize assignments using comments, text highlights, sticky notes in multiple languages and various other proofing tools. It lets professionals track progress and correction history through color-coded status updates on a centralized dashboard in real-time. It comes with a catalog builder for users to create product catalogs, flyers and advertisements. Additionally, managers can automate workflows by limiting access to certain users and publishing finished projects across media channels. WebProof facilitates integration with various third-party systems such as Adobe InDesign, Adobe Photoshop, Adobe Illustrator and more. It is available on monthly subscriptions and support is extended via phone, email, live chat and other online measures.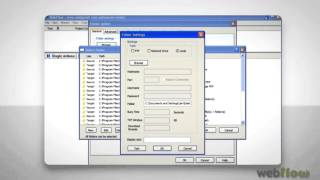 WebProof has a free version and offers a free trial.
Starting Price:
Not provided by vendor
Used

Daily

for

2+ years

Review Source
---
We have been able to make our productivity and workflow very effective.
Full control over the proofing process, and the abbility to integrate into our InDesign and FileMaker workflow.
Pros
It is quick and easy to upload proofs from InDesign. We have full control and documentation over the proofing process. It's abbility to integrate with our production workflow is also important. The new iOS app is also appreciated.
Cons
The user interface is maybe a little bit old-fashion. The installation process for the InDesign plugin can be painfull sometimes. I am missing the abbility to install the plugin manually, like in "old days".
Response from

WebProof

Thanks Jan for the review! Your feedback are highly appreciated.

I'm happy to announce you'll see a fresh modern UI gradually roll out during 2018 :-)

We miss as well the good-old times where you could just drag'n' drop a plugin ZXP file, but I'm afraid this is in the hands of Adobe that changed the way they handle plugins with the launch of CC in 2013. We still have tricks to come around this, so please reach out to [email protected] and we'll guide you.
Today Adobe actually rolls out a new plugin marketplace, so let's cross our fingers this will ease the plugin management in the future.

We're happy to have you onboard and we'd love to receive your ideas for future improvements on [email protected]

Replied 15/02/2018
Industry: Marketing & Advertising
Company size: 11-50 Employees
Used

Daily

for

2+ years

Review Source
---
Long term relationship with great benefits! Thank you :-)
Webproof makes it possible for our marketing bureau to work with clients all over the world. All our clients have unique logins to make sure, that the dialog is clear and without any misunderstandings. I can't imagine how we should work with our clients in a better way.
Pros
With Webproof we are online 24/7 and have the most flexible and secure proofing tool to offer our clients. Great tool. We have been using this tool with our clients for more than 10 years now... Thank you CSR. I has always been a pleasure to working with you.
Cons
Sometimes the software is a bit slow in the upload phase. But not really a problem.
Industry: Publishing
Company size: 1,001-5,000 Employees
Used

Daily

for

2+ years

Review Source
---
A great collaboration and work process optimisation tool
Aller Media Denmark have used Webproof including Webflow for many years in our editorial Production Environment for checking pages before sending to Print. In addition all Adverts received is checked by Webproof and if any errors or non matching booking information, sender will be push for re-upload of corrected material. A great 24/7/365 service for Aller Media's advertisers/customers.
Pros
Easy to use.
Great live production overview.
No need for a lot of training just jump into production right away!
By introducing Webflow into your daily workflow, you will add more power and process optimisation possibilities into play.
Cons
GUI could be updated to a more 2018/2019 look and feel.
Industry: Food & Beverages
Company size: 201-500 Employees
Used

Weekly

for

2+ years

Review Source
---
Excellent system to use when doing artwork changes
I am really happy with WebProof. It is perfect for a smaller organisation that does not have the possibility or need to develop their own system. It is effecient and makes sure we have speed in the artwork process as well as great documentation for latest versions etc. Works really well and has made our lives easier when it comes to the artwork process.
Pros
It is really user friendly so it is easy to onboard new people in the workflow. The process of getting an artwork through the approval process is really smooth and with the different functions in the organization not in the same location it speeds up the process enourmously.
Cons
That I cannot download a pdf with comments to deliver to people outside the system. Would be a good help with artworks that is done by third party for example in private label matters where it is not our design agency that is doing the job. Requires a bit of double work without this feature.
Company size: 51-200 Employees
Used

Daily

for

2+ years

Review Source
---
Very easy to use and very timesaving. When needed the support is very efficient.
Pros
It's fast, easy, efficient to use for all users no matter where you are. It gives a great overview of many tasks at the same time.
Cons
The administration part is very simple and easy to use, but there are a few issues in the functionality to be updated.
Response from

WebProof

Thank you Jesper, we appreciate having you onboard and happy to hear our strive for ultra-fast and professional support has paid off. We're always listening to great new ideas and feedback from our users and do actually read them one by one and discuss with our software team. Ideas are always welcomed at [email protected]

Replied 23/02/2018