About Guusto
Guusto makes it easy for HR Leaders at companies with 200+ employees to consistently reward great work and shape amazing culture. Now the #1 HIGHEST RATED recognition platform on G2! Start with a FREE ACCOUNT and being sending rewards in minutes, not months! Then scale your program to empower managers with budgets to send rewards in real-time. NO POINTS that lack transparency, value and impact. No minimums, markups or hidden fees, and full credit back on unclaimed rewards. FLEXIBLE REDEMPTION so people choose something they actually want, and one day of clean water donated with every gift sent makes a positive SOCIAL IMPACT.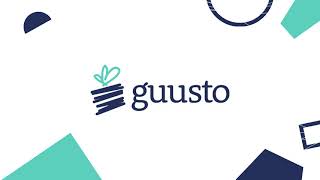 Guusto has a free version and offers a free trial.
Industry: Information Technology & Services
Company size: Self Employed
Used

Daily

for

Free Trial

Review Source
---
The best software to appreciate your employees or customers
Pros
I like that there is many merchants to choose from and the platform. Very easy to use.
Cons
I think everything is great and is working properly.
Industry: Real Estate
Company size: 1,001-5,000 Employees
Used

Weekly

for

1+ year

Review Source
---
Greater work experience thanks to the award system.
My general experience with Guusto has been really good, I was able to quickly adapt to the platform thanks to the free trial that I was able to enjoy for a week, I was able to adapt to the platform and understand exactly how I should carry out the process of sending awards and gift cards. I'm satisfied with the general functionality of this platform, as I mentioned beofre, a few features still need to be added, such as the awards status check system, but the rest of the platform works great, I love being able to send awards to my employees without any limit. I must emphasize that this platform has allowed our employees without any limit. I must emphasize that this platform has allowed our employees to be more enthusiastic about fulfilling their tasks, since they work harder to obtain awards from us, without a doubt this platform has been perfect for my company and to obtain greater work performance.
Pros
One of the main things that I like about Guusto is the wide variety of awards that exist, I can send gift cards to my employees, cash prizes or a check as thanks for the work days. I also like the Leaderboard system that it has, it allows me to know exactly which employee has had the best work performance, and in this way I can make the corresponding awards, it is quite easy. Finally, I must mention that I love Guusto's free trial, I used it for about 1 week before buying a paid plan, this free trial was complete, it allowed me to send unlimited rewards to my employees and it helped me understand how the platform works.
Cons
One of the things that should be improved is that a monitoring system has to be added which allows to know the status of the award sent. On several occasions I have sent awards to my employees but I cannot know exactly when they open that award or if it is still waiting to be opened, I would love there to be a system that allows me to see if the employee has already exchanged an award, to send him some reminder. I would also like to see more variety in the recognition plaques, currently I can send plaques with personalized designs to our employees to reward them for their work, however, there is very little variety of designs.
Industry: Law Practice
Company size: Self Employed
Used

Monthly

for

1-5 months

Review Source
---
Easy to learn, simple choice
Pros
The free account makes the process of learning the app real easy. The fact you feel helping the environment with the One Drop Foundation its a high point up.
Cons
They should improve the global access of the app, Spanish language and support its really needed.
Industry: Restaurants
Company size: 2-10 Employees
Used

Daily

for

6-12 months

Review Source
---
Great platform to reward employees
The platform brought more interest to my business, both from employees and from customers.
The platform offers a tool capable of facilitating the day to day of companies. Tools and vocabulary very simple to understand.
Pros
1- It helped a lot to build a good environment within the company, due to the recognition given to each employee.
2- The possibility of rewarding my customers generated much more interest in my product
3- The HR software is very simple and easy to understand
Cons
Could have more images to make it even easier to understand. And have more scope in relation to rewards
Industry: Retail
Company size: 1,001-5,000 Employees
Used

Monthly

for

2+ years

Review Source
---
Guusto for the win
Pros
The best thing about Guusto is the ability to choose the product. The teams want to win but when it is from a place or multiple places they would shop at anyway, then it ups the stakes. Every time we do an incentive that gives out Guusto cards, the teams fight hard to drive sales and productivity goes up. We also use this for retention as a 1-3-5-10 year (ect) milestones.
Cons
The only thing I can think of is I would like even more options, if we see new additions, it inspires the teams even more.