About BigTime
BigTime is an online time and billing solution designed to serve professional service firms like accounting, engineering, government contracting, legal and IT services. The integrated solution offers features like time and expense tracking, WIP management, task & workflow management, invoicing, billing and more. BigTime time tracking captures all time spent on projects or out of office activities through a mobile timesheet app. Employees can submit expenses through the online portal or directly from their mobile devices and attach scanned receipts. Once finalized, the solution automatically generates a digital expense report and submits it to the system for approval. BigTime also offers comprehensive project management features that help managers monitor project status, define tasks and activities, assign tasks and more. The built-in billing & invoicing tool helps businesses manage their accounting operations with automated expense calculations, multiple billing rates and receipt management features. Businesses can leverage pre-built reporting templates or create new templates to address their compliance and audit reporting requirements. Users can access the solution on their Android and iOS devices using the BigTime mobile apps. The solution can integrate with various accounting and ticketing solutions including QuickBooks, Slack, Zapier and more.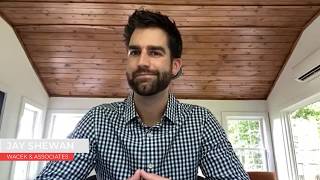 BigTime does not have a free version but does offer a free trial.
Industry: Marketing & Advertising
Company size: 2–10 Employees
Used

Daily

for

1-5 months

Review Source
---
Accounts Receivable/Accounting Manager BigTime Review (Not project management)
The training was really amazing. And the capabilities made it well worth the switch from Productive.
Pros
The customization and the ability to track just about anything you want for project management, profitability and invoicing. And the integration with Quickbooks.
Cons
I wish more fields were customizable. The handful that they allow you to rename are great, but more would be better! I wish there was a 45 day training session to ask questions that arise after using for a bit.
Reasons for Choosing BigTime
Productive was very limited, and the budgeting side was terribly difficult to navigate especially with our high volume of monthly retainers
Reasons for Switching to BigTime
I was not part of the research that was done. I was given the final choice to test and work with the sale rep to ensure that it performed the way we needed it to. If I was not happy we would have gone back to the drawing board. But, I know one of our main objectives is to track project profitability and this is so far doing what we needed it to do.
Industry: Marketing & Advertising
Company size: 201–500 Employees
Used

Daily

for

2+ years

Review Source
---
Easy entry of time and expenses using Bigtime
Companies who bill their customers by the hour and have different hourly rates for different types of work can benefit greatly from using BigTime. Time and expenses can be entered by employees and reviewed by managers before being sent to the client for billing. It's convenient that you may log your time and expenses from any device, be it a desktop computer, laptop, or mobile phone.
Pros
BigTime is the program we use for tracking time, managing expenses, and sending out invoices. Using QuickBooks as our primary accounting software has its advantages, and one of those is that BigTime can sync up with QuickBooks during the day to make sure that the two are always up to date.
Cons
The approval screen does not currently allow for invoices to be filtered by Team Lead, so all Team Leads have access to all invoices rather than just their own. It's not easy to modify your own report, therefore we typically have to contact support for assistance.
Industry: Architecture & Planning
Company size: 2–10 Employees
Used

Daily

for

6-12 months

Review Source
---
Project Management/Budgeting
As someone who considers themselves tech savy, I am having issues with this software creating more issues than being helpful. The webinars should incorporate more consumer questions or feedback, especially if there are common themes with user questions or issues.
Pros
BigTime has the potential to be very user friendly, however, there is a learning process. Not everything is the same. For example, when I run one budget report, submitted time is not included, while in another report it is.
Cons
The data does not always auto populate and the software should be able to generate numbers and percents on its own... I should not have to go in and manually input % complete, it should be done on it's on as the team moves forward within the project.
Response from

BigTime Software

Robyn,

Thanks for leaving this review and letting us know about your struggles and concerns. BigTime's flexibility does have it's downsides and often that comes into play in terms of the learning curve. However, we will have one of our Success Team reach out to you directly and help with these specific issues. In the meantime, definitely take a look at our Knowledge Base (http://kb.bigtime.net/), which has hundreds of articles on things like custom reporting (http://kb.bigtime.net/using-bigtime/using-reports/creating-your-own-reports-in-bigtime/creating-custom-reports/) and creating % complete invoices (http://kb.bigtime.net/using-bigtime/invoicing/creating-draft-invoices/creating-percent-complete-invoices/) which auto populates task percentages for you.

We hope this helps, and keep an eye out for an email from one of our Success Team members.

Thanks again,
BigTime's Customer Success Team

Replied 28/02/2019
Industry: Construction
Company size: 51–200 Employees
Used

Daily

for

2+ years

Review Source
---
Excellent PSA tool, offers good return on investment.
BigTime spares our admin and bookkeeping division a part of time, we already recorded time in Quickbooks, which was all entered by hand. With BigTime, representatives log their time, and with many buttons, we are able send all the information from our employees' timesheets to Quickbooks for finance. We collaborate with other firms on our contracts, we utilize this as a asset and monetary venture administration apparatus for all contracts. We utilize it for all time following for our different ventures, the reporting segment is incredible - lots of standard reports accessible or we have the capacity to make our possess. Billing is additionally exceptionally simple, there are so numerous choices for how to bill that we are able utilize anything makes the foremost sense for us based on different subtleties, as well as for our clients. Cost following is additionally exceptionally straightforward and natural for our workers.
Pros
The ability to sync with Quickbooks is a significant selling factor for our firm; it has proved quite useful in checking data. We can also use the sync capability to create projects in Bigtime that are not yet in the billing stage and maintain them there until the project is awarded to us. The program that we now use for all-time tracking and billing is highly straightforward for both workers and contractors to use, as well as incredibly adaptable and versatile. Your support crew is wonderful; they are incredibly attentive and comprehensive, and they respond quickly to my inquiries; they have been a huge help to me in my varied support requirements.
Cons
The one big issue we've had is that our Quickbooks sync doesn't always function properly, but it's difficult to identify whether this is a BigTime or a Quickbooks issue.
Industry: Hospital & Health Care
Company size: 5,001–10,000 Employees
Used

Daily

for

2+ years

Review Source
---
BigTime is better than our Excel timesheet
Introducing BigTime completely revolutionized how we run our company. Our chat support session with [sensitive content hidden] this evening was quite productive. When our company's time tracking and billing systems were combined, it was a huge help.
Pros
The orientation procedure went really smoothly. We were given excellent assistance; even when we had queries in the period between sessions, the personnel responded quickly. The program is straightforward, and the mobile application is fantastic for our field staff.
Cons
Even though making adjustments to our invoicing system can be challenging at times, we've always received helpful responses from the staff that have allowed us to go forward with our plans.