About Sycamore School
Sycamore School is a cloud-based solution designed to help schools manage various administrative operations, such as attendance tracking, communication management, event scheduling and more. Students and parents can use the self-service portal to access performance reports and examination or assignment grades. Sycamore School allows educational institutions to schedule lesson plans on a calendar, maintain discipline logs and create individualized curricula for classes. Schools can accept donations and process online payments via e-checks or credit cards. Additionally, it lets teachers facilitate communication with students via messages, chats or emails. Sycamore School facilitates integration with various third-party applications such as G Suite, MailChimp, Clever, PayPal, PayJunction and more. Pricing is available on monthly subscriptions and support is extended via phone and an inquiry form.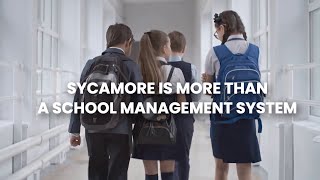 Sycamore School does not have a free version but does offer a free trial. Sycamore School paid version starts at USD 1.30/month.
Starting Price:
USD 1.30/month
Alternatives to Sycamore School
Used

Daily

for

2+ years

Review Source
---
We've used Sycamore Education for six years. Great product!
Our old SI system was clunky and slow. Sycamore Education revolutionized our daily workload and processes. Highly recommended for private schools.
Pros
Ease of use. Customer support. Frequent updates/upgrades. Meets all IS needs for our private school.
Cons
Graphics, as well as look & feel could use an update. Wish this product would integrate with our online curriculum.
Industry: Education Management
Company size: 11-50 Employees
Used

Daily

for

2+ years

Review Source
---
Very Intuitive Software to Use
Overall, Sycamore School has been a very positive change for our school. The cost of the product initially drew us in this direction. Had we known the quality of the product and ease of use, we would have changed even sooner than we did. We are so glad we changed 3 years ago!
Pros
Our school was able to implement the Sycamore system without a lot of support. The software is laid out in a way that is intuitive and logical. Most questions that we asked ourselves were easily discovered by our own team. Whenever we had questions that we could not find (rare), the tech support quickly resolved the matter for us. The transition for us was much easier than we thought it could be.
The Sycamore software has also been simple for our clients (both students and teachers) to navigate. We used the software as our mail tool during our spring of 2020 change to remote learning. Parents had little trouble navigating around Sycamore to find the instruction and information for remote learning. We never anticipated using it that way, but it did a good job for us.
Cons
Sycamore has a few idiosyncracies that one has to get used to. Some listings require the user to go back to the beginning of the list after a choice has been made. Little things that I am sure will be refined over time.
Response from

Sycamore Education

Thank you so much Don! We strive to be here for schools that need their data needs met at a reasonable cost.
It's wonderful to see how your school has taken a dive to use our tools to make your transition to remote learning of 2020 more manageable.

Thank you for giving a shout out to our wonderful support. They make such a difference for our Sycamore family.

Replied 03/12/2020
Industry: Education Management
Company size: 51-200 Employees
Used

Daily

for

6-12 months

Review Source
---
Sycamore
Pros
There are very little pros, except that I easily reached a customer service rep when I needed help with an issue.
Cons
I did not like Sycamore as an LMS. I found its interface to be clunky, filled with unnecessary options, and difficult to navigate. For example, to this day, I still have no idea how to create an assignment so that a student can upload there work. Believe me, I tried to figure it out. Eventually I gave up and used another system. The grade book was another problematic feature. At the end of the semester, it does not show final grades computed with the final exam. You have to go into each individual student and look at there "grade report" to see the end computation. I do not recommend this system. There are much better LMS's available.
Response from

Sycamore Leaf Solutions

Dustin,

You mentioned in the Pros section of your review that customer service was easy to reach. That's great, as we hear this often. A phone call or a Teacher Chat would have cleared these issues up quickly. You would have received instructions on how to use the dropbox for student assignments and also directed to the Help section where there are specific instructions. Regarding your issue with final grades, this is a simple configuration issue. Schools definitely have the ability to see final grades computed with the final exam.

Should you use Sycamore in the future, we will gladly help you with your classroom setup. We will also point you to our comprehensive help system with an extensive microlearning library to help you learn all the features of Sycamore at your own pace. We would also recommend that you check out our full integration with Google and Google Classroom it's a great addition to Sycamore School.

We wish you well with your seminary classes!
-SE

Replied 03/09/2019
Industry: Education Management
Company size: 11-50 Employees
Used

Daily

for

2+ years

Review Source
---
Exceptional School Management System
We have had a great working relationship with Sycamore. They are always responsive and very knowledgeable in solving our problems. They are a great partner.
Pros
We really value the ease of use with Sycamore and the various needs that the system meets. The Sycamore team is always looking for ways to improve. They also are always looking for creative ways to manage the daily demands of running a school.
Cons
Overall we have been very satisfied with Sycamore and their team of developers. There is nothing that we like least about Sycamore.
Response from

Sycamore Education

Thank you so much for your review Kenny. We value your school and your input! We love to help schools out there simplify their system needs.

Replied 08/12/2020
Industry: Primary/Secondary Education
Company size: 2-10 Employees
Used

Daily

for

1+ year

Review Source
---
Very Easy to Use
Pros
Very easy to use once you know how to use the software.
The On-Boarding one-on-one contact was greatly appreciated during the start-up process.
The Support Ticket team is very responsive.
I enjoy the ease of the Online Help, the only troublesome part of that is not all of the features being presented (maybe the Online Help just needs to be updated?).
Cons
Have yet to be able to fully integrate our Google Classrooms with Sycamore, so the teachers aren't able to use that feature as they would like.
Feels like some features could be simpler to get to.
Response from

Sycamore Education

Thank you for the insight into your process Marie! We are so happy to have you all as part of our Sycamore family.

Thank you for the shout out to our onboarding specialists. They work hard to ensure our newest members are comfortable and working well in the system. We'll make sure to pass along the praise.

Replied 03/12/2020