About Projectworks
Projectworks is a cloud-based business management software designed to help enterprises manage the entire project lifecycle from initiation to planning, execution and monitoring of performance. HR managers can track employees and contractors using timesheets, handle time-off requests, view leave balances and define and display objectives on a unified portal. Projectworks lets users submit expense claims for projects or clients, track costa, revenue and forecasts and compare budgets and invoices to ensure timely completion. It offers a variety of features including payroll management, custom workflows, resource allocation, timecodes, interactive dashboard and more. Additionally, administrators can add custom fields and configure the portal to meet project requirements and gain insights into status, employee performance and goals via reports. Projectworks supports integration with various third-party applications such as Xero, Quickbooks, MYOB and more via APIs. Pricing details are available on request and support is extended via email, FAQs and other online measures.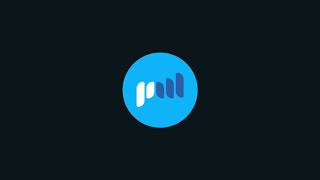 Projectworks does not have a free version but does offer a free trial.
Starting Price:
Not provided by vendor
Alternatives to Projectworks
Industry: Computer Software
Company size: 51-200 Employees
Used

Daily

for

2+ years

Review Source
---
Great tool with an abundance of features
Keeps track of project time extremely well.
Pros
Easy to see at a glance what you have worked on during the day/week/month, and able to drill down to individual projects. Good range of functionality on hand to apply for leave, expenses and reporting.
Cons
Would be nice to have the option of a different color scheme or text size
Response from

Spiderworks

Thanks Joanne, while we won't be adding the options to change color schemes, as the whole product is responsive you should be able to zoom your browser and still have everything look great. If you find something that doesn't look right then please let the team know! Cheers

Replied 28/02/2021
Industry: Information Technology & Services
Company size: 51-200 Employees
Used

Daily

for

2+ years

Review Source
---
Dans Feedback
Packed full of features that really help save time. I like the look and feel of the product too.
Pros
I like being able to see my teams resourcing in one place, being able to jump between screens with useful links so I can view a particular team members leave, time etc or update resourcing.
The home screen is also really useful as I can see what I have and when my team members have leave. The alerts drop I also frequently use for leave requests and feedback. The leave screens for my team help with planning.
I also use the reporting pages for time recorded and resourced vs worked for my team.
The details recorded for my team members also helps with filling in forms etc.
Accessing from anywhere with internet is also useful.
Filtering and searches helpful also.
Cons
Cant use without internet (I don't think). Would be good to be able to have a offline mode that syncs back.
Copying time entries for the working week or multiple days at once would be useful.
Resourcing for many weeks used to be an issue but I think resolved now. E.g. loading internal time for my team which doesn't change.
Response from

Spiderworks

Thanks Dan!

Replied 28/02/2021
Industry: Information Technology & Services
Company size: 51-200 Employees
Used

Daily

for

2+ years

Review Source
---
Test analyst using project works for adding worked hours on multiple projects
Pretty good, found a few bugs in edge browser, but my understanding is this is not a supported browser.
Pros
I like how its easy to know what projects I'm resourced on, and for how long each week. Equally as much I like how it is easy to add my hours worked.
Cons
I feel it could be helpful to have a total of the time added as a project each week, rather than just a total of the combined projects
Response from

Spiderworks

Thanks Steven, you're not the first to ask for this and we have it on the backlog. Cheers!

Replied 28/02/2021
Industry: Information Technology & Services
Company size: 51-200 Employees
Used

Daily

for

2+ years

Review Source
---
Everything you need to run your business and manage your projects!
I love using ProjectWorks, it is hands down the best project management tool I have used.
Pros
Project Works has everything we need to manage our projects in one simple, easy to use tool. It has become the source of truth across the business.
It provides a fantastic set of intelligent reports and data which helps us make decisions on our project and people resourcing, and risk management.
Cons
Adding resources and tasks to a project is a bit slow. I'd like to see faster and more streamlined way to add resources and tasks to a project. Maybe like a spreadsheet/table style entry.
For tasks, I'd like to be able to set a budget (rather than hour allocation per resource) which those assigned can see the spend to date to work against.
Response from

Spiderworks

Thanks Aaron, this feature has been designed and will be coming into a sprint shortly! Cheers

Replied 28/02/2021
Industry: Information Technology & Services
Company size: 51-200 Employees
Used

Daily

for

6-12 months

Review Source
---
Projectworks makes Projects Work
Projectworks is by far the best timesheeting software I've used across every company I've worked at - but it is so much more than that. I know the other business areas within my company have their own needs that are met with Projectworks, and having it all rolled into one solutions makes life easier for everyone.
Pros
As a user of the software I like the way everything is hooked up for me. I have a limited view of the budget which allows me to know if a project overrunning its budgets. All of the project planning, timesheeting and leave requirements I have are easily met with this product.
Cons
Although there are many useful options and features, it isn't immediately clear what is available. There is a setting that I now find immensely useful, but for the first few months using this product I'd originally had the setting disabled, not knowing of its existence.
Response from

Spiderworks

Thanks for the feedback, if you'd like an overview tour of the product, then please get in touch with your customer success manager and they'll be able to show you some things that might not be obvious from the start. Keeping an eye on our release notes is also a great way to find out about those little nice to haves that are added each week. Cheers!

Replied 28/02/2021