About Asana
Asana is a comprehensive project management tool that offers a range of technical features to streamline workflows and enhance collaboration within teams. With its user-friendly interface and robust capabilities, Asana provides organizations with a powerful platform for managing projects and tasks efficiently. One of the key technical aspects of Asana is its integration capabilities. It seamlessly integrates with various third-party applications like Microsoft Teams, Google Sheets, Adobe Creative Cloud, Google Calendar, Harvest, Dropbox, Slack, Google Drive, Jira Cloud, Salesforce, Gmail, OneDrive, Zapier, Tableau, Sharepoint, Outlook, Office 365, Microsoft Power BI, and more. These integrations allow users to enhance communication, file sharing, scheduling, reporting, and coordination by connecting Asana with other popular tools and services. Furthermore, Asana offers time tracking features that enable users to record and manage hours spent on tasks and projects. This functionality makes it easy for teams to track progress, allocate resources, and evaluate project timelines and budgets accurately. Another technical aspect of Asana is its reporting capabilities. It allows users to pull data from Asana into applications such as Google Sheets, Tableau, and Microsoft Power BI to create custom tables, charts, and dashboards. This feature empowers teams to gain insights into project performance, track key metrics, and make data-driven decisions. Asana's coordination features simplify task management and collaboration within teams. It enables seamless communication, assignment, and commenting on tasks, even allowing users to turn emails into tasks directly from their inboxes in Gmail or Outlook. Overall, Asana stands out as a technical solution for effective project management, offering integrations, time tracking, reporting, and coordination features to optimize team collaboration, streamline workflows, and drive productivity. Asana is the perfect platform to help teams manage and implement their IT projects across your organization. Asana helps teams orchestrate their work at scale—from daily tasks to strategic initiatives. With Asana, teams are more confident, move faster, and accomplish more with less—no matter where they are located or how many different departments are involved. More than 135,000 paying customers and millions of free organizations across 190 countries rely on Asana to manage everything from company objectives to digital transformation to product launches and marketing campaigns.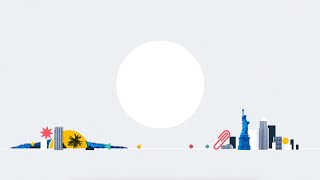 Asana has a free version and offers a free trial. Asana paid version starts at $14.99/month.
Starting Price:
$14.99/month
Industry: Information Technology & Services
Company size: 51–200 Employees
Used

Daily

for

1+ year

Review Source
---
All you need to know about Asana
Asana has been an essential tool in my role as a data analyst. It streamlines task and project management, ensuring that data analysis projects are executed efficiently. While there may be occasional challenges with complex projects or resource usage, the benefits of using Asana far outweigh any minor inconveniences. As a data analyst, I highly recommend Asana for improving productivity and project management in data analysis workflows.
Pros
The ability to set task dependencies ensures that tasks are executed in the correct order. This feature is essential when dealing with data analysis, where one task's output often feeds into another.
Cons
Asana's comprehensive features may require a bit of a learning curve for new users, especially when setting up complex project structures or automation. This learning process can take some time.
Industry: Online Media
Company size: 2–10 Employees
Used

Monthly

for

1+ year

Review Source
---
This is a great software but has a lot of setup involved and requires constant maintenance.
I like Asana because I see how useful it is for better creating strategies for how I spend time on different tasks and how useful that time ends up being. I mainly use it as a complement currently to the main software I use for task management because I don't want to spend the necessary time setting this software up extensively until I see more of a use with it that I need to spend that time doing that. I do like just going through the minimal things I utilize with it now though because it ultimately helping me get used to the software and learn little by little as I go so hopefully that help me eventually be able to use all the extensive features that offer once I finally feel confident enough about how to use each one. It has been consistently over the course of a little over a year now the task management software that I refuse to give up on. I think eventually it will be what I use to manage the majority of things for my business but until I scale that doesn't seem to be something that I should spend a lot of time implementing right now. I hope they will release more clear resources that will help me understand how to setup and use the software easier as time goes on which would be the biggest help and thing they could change in my opinion that would make a world of a difference when using their software.
Pros
I like the collaboration and communication features as they help work with your team on tasks very easily and keeps information in one easy to access place so no one ever has trouble finding something they need to complete work again and also the timeline view is great to help plan work so that you can make sure important work gets finished before starting work that you shouldn't start before something else is completed so that you have all the necessary things available when it's time to do the task. The ability to update the status and progress of projects and goals is helpful so that you can get an overall general idea of where work needs to be picked up and what work is going well so you can adjust the time that is spent on those things to get the work that is lacking up to speed and progressed with where other work is at so you don't fall behind in one area. I like how much information and elements I can add to tasks using this software because it helps me make sure that everything about a task and all the information and resources to complete when it becomes time can be added and available when that time comes which helps keep everything super organized and helps you spend less time locating these things since it is all already added to the task information on a task's panel and you can begin working right away. This software overall helps improve time management and also helps when working with others which makes it extremely useful for many businesses.
Cons
I don't like the complexity of implementing Asana as a software you are planning to use for your organization or business. There is a lot of setup work involved when trying to use this software to manage everything on a project level for your business. It also requires a lot of time to keep up with maintenance and updates to everything you create for it to keep it up to date and useful to everyday use for organization and task management. I would say this software is better for larger organizations, teams, or businesses with project managers on their staff that would be in charge of overseeing the upkeep for this software so that it would always be able to be used for the current time for what your team is working on. If it falls behind even a little bit it is hard to catch it back up and takes a lot of time that smaller businesses with less resources don't need to spend their time focusing on as their time would be better spent doing tasks that will provide benefit to them in the long run. It is also very hard to learn the best ways and the correct ways to use some features and the education is not clear enough that they offer to assist with this so it is really hard if you're not a experienced project manager to understand this software as well as I would like someone to able to understand. The time spent working on keeping this software updated is just much better spent in most cases on the work that would be more valuable to work on and get done.
Reasons for Switching to Asana
The monday.com software was offering many of the features as Asana but Asana does offer a lot more than monday.com offers so I chose Asana so I could have the ability to use all the different aspects of their software instead of being limited in some areas. I chose Asana over Trello because Asana uses easier to understand terminology for what they call different features and things on their software and Trello uses confusing terminology to distinguish their features and software to be unique but ultimately a simpler to understand software seems more valuable to me so I went with Asana so that the better terminology that use that makes more sense when they refer to different features they offer to remain clear when starting to learn how to use this software.
Industry: Food & Beverages
Company size: 501–1,000 Employees
Used

Daily

for

2+ years

Review Source
---
The Worst Planning/Team Management Tool I've Ever Used
We have been using Asana for over 2 years with my team and we still couldn't figure out a feasible way to use this tool. We tried 4 or 5 different setups, and couldn't create one source of truth where we could see all our tasks, projects, campaigns going on, all open ideas, etc. It's too complex to use and the UX is not simple like other management tools.
Pros
- Being able to create rules and automations- Task creation window - Animations and stickers to show gratitude when a task is completed
Cons
- UX is poor, it's too complex and always a window within another window which is distracting- Task hierarchy is too simple, doesn't allow for much flexibility- The different project views are not optimized - you can't edit the view based on your needs - Notifications are confusing
Industry: Computer Software
Company size: 2–10 Employees
Used

Daily

for

2+ years

Review Source
---
An easy to use PM app
One of the big challenges in by work is getting all the stakeholders on projects to work on common platforms. I've used Asada as the go-to app for all projects, with integration with Google Workspace and Slack in particular really useful. It helps to plan and review progress on projects, and allows you to run projects in either agile or waterfall formats. It's also not too complicated, there are various subecription levels that give you access to the features that you need
Pros
Quick and easy to setupAllows collaboration with clients and partners Integrates well with Google Workspaces, Slack etc
Cons
I've become so used to Asana that there's nothing the bugs me now. It's perfectly suited to planning and running technical projects
Reasons for Choosing Asana
I preferred the integration options with Asana, and Basecamp became too expensive
Reasons for Switching to Asana
I had a specific requirement in mind when I evaluated the options, and Asana was able to deliver on all counts. I setup a free trial and then kept on using it
Industry: Computer Software
Company size: 11–50 Employees
Used

Daily

for

2+ years

Review Source
---
One of the best project management tool
Our company has employees in the UK and other countries as well. All the employees use Asana which makes all the projects very easy to manage.
Pros
Assigning tasks and adding collaborators is a very good feature, and only collaborators can view and respond to the task. The calendar and Goals feature makes it outstanding. I love using Asana desktop software which is very much fast and reliable.
Cons
Asana desktop edition sometimes crashes.