About AccountEdge
AccountEdge's banking tools allow users to send and receive money, prepare bank deposits and electronic payments, print checks and reconcile accounts. The system's purchase order feature allows users create and track purchase orders and bills.
What is AccountEdge?
AccountEdge is an accounting and management solution that helps users create and track sales and purchases, run payroll, track and build inventory, bill for time and manage contacts. Key features of AccountEdge include invoicing and quotes, banking, purchase orders, time billing, payroll, inventory and e-commerce.
How do you use AccountEdge?
AccountEdge is an on-premise solution that can be connected to the cloud to store data and perform key accounting functions remotely. Users can create finance profiles through the banking tools, which allow users to send and receive money, prepare bank deposits and electronic payments, print checks and reconcile accounts.
Who uses AccountEdge?
AccountEdge is suitable for small businesses in any industry in need of accounting management software.
How much does AccountEdge cost?
AccountEdge provides two pricing plans for AccountEdge Basic and AccountEdge Pro. The Basic plan begins at $149 as a one time fee while the Pro plan begins at $499 as a one time fee with additional licenses and add ons available for purchase.
Does AccountEdge have an app?
AccountEdge does not provide an app.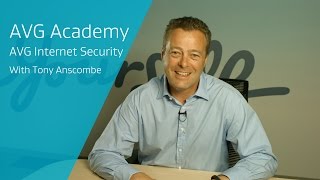 AccountEdge does not have a free version but does offer a free trial. AccountEdge paid version starts at USD 399.00/one-time.
Starting Price:
USD 399.00/one-time
Pricing Details:
AccountEdge Pro is available on a perpetual license at $399. It also offers a 30-days free trial.
Alternatives to AccountEdge
Industry: Entertainment
Company size: 2-10 Employees
Used

Daily

for

2+ years

Review Source
---
Couldn't be simpler!
Only great things to say about this product.
Pros
AccountEdge Pro has made a work of difference in my company. With their easy to use dashboard, I can enter purchases, invoice customers, pay bills, create payroll, keep an accurate accounting of my banking and so much more. It is simple to use... even I can do it! It's a huge time saver and in the five years that I have been using AccountEdge, I have never had an issue.
Cons
Not a big deal but there have been a couple of times when I have had to realign the check printing format.
Industry: Information Technology & Services
Company size: 2-10 Employees
Used

Daily

for

2+ years

Review Source
---
Overall good product
I love the software and functionality but will most likely switch to another platform due to lack of support from customer service. Also support to your accountant is also non existent.
Pros
The simplicity of this product makes it enjoyable to use. The layout is nice and it makes it easy to find things you are looking for.
Cons
Customer support has gone completely down. Upgraded to the 2021 version and it broke a lot of features including the ability to send emails through outlook. Had to wait months for a fix and had to send out invoices manually. Come tax time they now want me to upgrade to 2022 for the accountant to get a copy to work on my file. Software maybe a good price but don't expect any support without spending more money. Basically a trap to force you to pay.
Reasons for Choosing AccountEdge
The online version of Quickbooks was very limited. Linking payments was a nightmare as you have no control over credit card approvals. Basically a customer can purchase by credit card, quickbooks approves it and holds you responsible for any charge backs.
Reasons for Switching to AccountEdge
Accountedge layout is much better and easy to use.
Industry: Financial Services
Company size: 2-10 Employees
Used

Weekly

for

2+ years

Review Source
---
The real Cost of AccountEdge is in Payments Processing
I'm a consultant that works with multiple AccountEdge users. It's important to know that there is an agreement between AccountEdge and Forte to share payments processing revenue. Forte will tell its customers that the rates are competitive but they simply are not. There are customers paying over 2% over market rates. Moreover, your rates will go up over time and because you integrated the payments you will be forced to pay the increases. If you are considering AccountEdge because of features you like go ahead and buy it but leave your payments processing non-integrated and choose a payments processing provider you trust
Pros
I'm focused more on the payments processing and warning prospective buyers on the downside of the exclusive arrangement between AccountEdge and Forte
Cons
AccountEdge/Forte Payments processing, IMHO leaves the user open to price gouging for credit card processing ,
Industry: Printing
Company size: Self Employed
Used

Daily

for

2+ years

Review Source
---
Accountedge Pro
Accountedge Pro is easy to use and has all the features needed. It's a good program. I have enjoyed using it.
Pros
Very easy to use. Performs all required tasks Automatically. It's reliable. Easy to navigate. Works very well.
Cons
Lacks mobile integration- being able to use application on mobile device when on the toad or at a clients office. There are some functions available like looking up old invoices and jobs. But that's about it. In this day and age portable applications are almost necessary.
Reasons for Switching to AccountEdge
While quick books is more widely used, I preferred the functionality of accountedge pro
Industry: Real Estate
Company size: 2-10 Employees
Used

Daily

for

2+ years

Review Source
---
Good product if you have accounting background
I really want to like this software more but their lack of development in several areas make that difficult. In many ways it is much better and more secure than Quickbooks so if that is the target product you are researching then this might be a good alternative for you and your business. As you should with any software like this do your research and plan out what your needs are and how you plan to use it to make sure this is the right thing for you.
Pros
Overall AccountEdge is a pretty straightforward product with regards to accounting. Its major strengths are budgeting and the input of that data, financial reporting (monthly books) and accounts payable.
Cons
There are some bigger issues that I am not a fan of with AccountEdge and in my 26 plus years of doing accounting I can say there are some poorer products but there are a lot of much better ones as well. Accounts receivable and the vendor/customer input needs some serious updating. We recently did an import of our data from the old owners to the new owners and it took the developers some serious time to get that figured our and fixed even after we were told it was not that difficult of a process by support. There is not mass way to remove and customer/vendor profiles. The billing system, if you want to give your customers the ability to be sent their month invoices and make payments, actually resides in another product, Account Edge Connect not in the base Account Edge. With that being said they only talk to each other with a manual "sync" each time you want them to update the other. There is no way to export data to a banking website for things like Bank of America's positive pay. So ACH's are a very manual process. If it was 10 years ago I could see why this wouldn't be a feature but its 2021 folks and this should be able to be done at this point. Especially with how virtual we all have to be nowadays. Support is hit or miss. There are a few really awesome folks and then again not so much. They offer no after hours support so you better only have an issue between 9am-5pm eastern time, otherwise you are stuck.