About SysAid
SysAid is a cloud-based IT Service Management, service desk and help desk solution that helps users in businesses of all sizes across various industries resolve technology-related issues. Key features include help desk automation, asset management, patch management, network monitoring, reporting and performance analysis with customizable dashboards. The solution can also be deployed on-premise. SysAid ITSM offers management features for incidents, problems, change, service level targets and resolution knowledge. It also offers features like self-service portal, password reset and automation of service desk processes.IT Asset Management features include mobile device management, patch management, hardware and network monitoring and network discovery. SysAid provides standard and custom reports on performance and status related to incidents, problems, quality, project tasks and more. It offers integration with third-party applications like Salesforce, SAP and Google Apps. SysAid also provides a mobile application for remote usage. Support is available via phone, email and through an online knowledge base.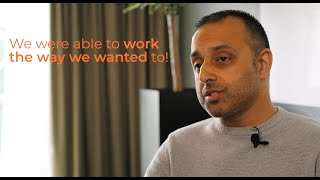 SysAid does not have a free version but does offer a free trial.
Industry: Information Technology & Services
Company size: 10,000+ Employees
Used

Daily

for

2+ years

Review Source
---
We can track resolved incidents and help customers solve them quickly
The central hub for reporting problems and requesting help with information technology. With this application, corporate leaders may see how their IT department is performing as a whole. It also helps customers effectively report issues and request services.
Pros
Sysaid's incident and request management is excellent; the service is responsive and helpful around the clock, and any issues we encounter are quickly resolved. The ease of use for both our IT staff and our end customers. It offers every feature and capability expected of an IT service management system.
Cons
Reports and the dashboard's interface might use some work, as could the overall presentation. The implementation may be fine-tuned to match the new designs, and new features might be added to the reports and dashboards.
Industry: Internet
Company size: 1,001–5,000 Employees
Used

Daily

for

1+ year

Review Source
---
Robust and affordable IT management tool
We also use it for tracking changes, keeping an inventory of our assets, and generating reports. We are now better able to track and manage our assets, as well as identify the type and version of software running on each machine.
Pros
The IT business processes in our company are monitored, measured, and supported by end-users thanks to Sysaid. We needed a solution that provided constant, seamless connectivity across all of our devices.
Cons
It seems like they are halfway done implementing a whole new, cutting-edge UI design, judging by the current state of the user interface. The layout and aesthetic of the many pages varies. The product makes use of three or four distinct styles.
Industry: Information Technology & Services
Company size: 201–500 Employees
Used

Daily

for

2+ years

Review Source
---
Sysaid efficiency Survey
Pros
SysAid offers a wide range of ITSM tools, including incident management, problem management, change management, asset management, knowledge management, and more. This comprehensive suite enables organizations to efficiently manage their IT operations in one platform.
Cons
Managing SysAid effectively may require dedicated IT resources for setup, customization, and ongoing maintenance. Small organizations with limited IT staff may find it resource-intensive.
Industry: Information Technology & Services
Company size: 51–200 Employees
Used

Daily

for

2+ years

Review Source
---
Not so great customer service.
A help desk solution in which none was being used by the companies I worked in.
Pros
The program is cheap. Somewhat easy to setup. Not cluttered like other software I've used in the past.
Cons
I've used this software for over 7 years. Almost every complaint that everyone else has about this software, I've made myself and the #1 complaint is that the company is based in Israel and they are hard to understand / get a hold of / and don't fully understand the real problems until the issue is explained a few times.
I've installed purchased and installed this software in 3 different companies, and the experience was always the same. I then did work for them for a short amount of time. I wanted to bring to them the outside experience being a customer, and all the complaints I kept getting from U.S. customers, and even from other countries. I truly wanted to make this company better. But instead, they started to hire even further away, Romania, will the same comprehension issues. Now that they only 1 rep left for the U.S. and after that, I doubt they will ever hire again in the U.S. because of how different we think about customer service and how expensive we are. So they took one step forward by hiring the first U.S. rep and then myself, to them go two steps backwards by letting me go and hiring in another country for support.
Yes, I did work there and am a former employee, now a customer again. But I was a customer before that, and nothing has changed before I started working there, and nothing will after I am gone. So please do not delete this review and publish for all to see as I wanted nothing for this company to succeed and instead I was shown the door.
Industry: Hospital & Health Care
Company size: 10,000+ Employees
Used

Daily

for

1+ year

Review Source
---
Great ITSM platform with great capabilities
SysAid is the answer to the issue of manual customer management. We utilize it for contract and renewal management, automated responses to customer support questions, and onboarding of new services.
Pros
The platform's pre-built functionality is excellent for handling support tickets, and it's highly customizable to fit any organization's specific requirements. Having the option to make your own folders and processes is quite useful.
Cons
There are so many settings and options to configure in this program that we often find ourselves lost. There can be post-update issues on occasion. Since I only have 5 administrators and the bare minimum license, I can't generate nearly enough reports.