About QuickBooks Desktop Pro
QuickBooks Pro helps to automate the billing and invoicing process and work order management from a single reconciliation window. With 'Bank Account Reconciliation' feature, users can link their bank accounts and define workflows for the accounting activities. This allows users to make automated payments and deposits from their linked bank account and also manage the employee payrolls via a single application.
What is QuickBooks Desktop Pro?
QuickBooks Desktop Pro is a comprehensive accounting solution that offers robust functionalities of a core accounting software application, including account payable & receivable, project accounting, expense management and payroll management, all within a single integrated suite.
How do you use QuickBooks Desktop Pro?
"Quickbooks Desktop Pro is available to be installed both on-premise and in the cloud on Mac and Windows operating systems. Users can sync, link and import data from other integrated applications, such as PayPal, American Express and Square where all transactions are automatically categorized to record monthly expenses and earnings.
Who uses QuickBooks Desktop Pro?
Quickbooks Desktop Pro is used by small and mid-sized businesses interested in internal and client facing accounting.
How much does QuickBooks Desktop Pro cost?
Quickbooks Desktop Pro offers 3 pricing plans to cater to business needs. The plans are billed on a one time yearly rate per number of users with a maximum of 5 users.The lowest plan, Pro Plus 2021 is priced at $199.00 for one user with available options to purchase payroll add ons. The Pro Plus 2021 + Payroll is priced at $599.00 for one user that comes with enhanced payroll features such as direct deposit management, tax calculations, and live support.The Enterprise 21.0 plan is intended for larger businesses and is priced at $1,147.50 for one user.
Does QuickBooks Desktop Pro have an app?
Quickbooks Desktop Pro has an app available on both IOS and Android devices.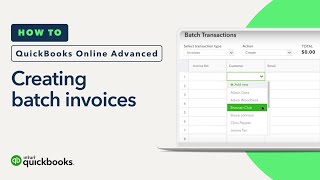 QuickBooks Desktop Pro pricing
QuickBooks Desktop Pro does not have a free version but does offer a free trial. QuickBooks Desktop Pro paid version starts at USD 7.50.
Pricing Details:
Various licenses are available depending on the needs of the company.
Alternatives to QuickBooks Desktop Pro
QuickBooks Desktop Pro Reviews
Industry: Information Technology & Services
Company size: 2-10 Employees
Used

Monthly

for

2+ years

Review Source
---
QuickBooks Pro Review
It works great for me to manage my business financials.
Pros
I like how easy it is to enter in entries and pull the reports that I need for not only business taxes, but also for keeping up with aging invoices and other critical financial information.
Cons
The cost of the software is something that needs to be re-evaluated.
Reasons for Choosing QuickBooks Desktop Pro
I needed more functionality and reporting, which QuickBooks gives me.
Reasons for Switching to QuickBooks Desktop Pro
I am more familiar with QuickBooks.
Industry: Construction
Company size: 11-50 Employees
Used

Daily

for

1+ year

Review Source
---
General Contractor's review of QuickBooks Desktop Pro
Overall we are very pleased with this program. We use it for tracking our accounts receivable, our expenses and payroll. We will be longtime customers!
Pros
This software is so easy to use! We are able to invoice our customers and keep a running balance of our A/P and A/R so we can track our monthly income. Easy referencing for customers by their name, account number, address and any other identifying information to easily access the account you are looking for. We have also linked QB to our CRM and each invoice created and payment links to both programs so the sales team can track their accounts, without needing access to QB. We love this program!
Cons
The only issue I have had, is when we do link payments to our CRM program, sometimes there is 5-10 minute delay before it registers. I can't say if this is an issue on AL or QB, either way, if we need access to the updated invoice immediately, it is available in QB.
Reasons for Switching to QuickBooks Desktop Pro
QuickBooks has the best reviews and ratings overall. We needed a program that we could rely on to track our business's progress. QuickBooks has done that!
Industry: Nonprofit Organization Management
Company size: 2-10 Employees
Used

Daily

for

1-5 months

Review Source
---
Learning Curve - Not easy to use for Non-Profits working internationally.
Pros
I love the in depth reports, the ease of tracking, and the simplification of our annual tax process.
Cons
I don't like the learning curve for the software, the variation between desktop and online versions, or the incompatibility with non-profit organizations, especially those working internationally.
Industry: Computer Software
Company size: 2-10 Employees
Used

Daily

for

2+ years

Review Source
---
A solid solution for small business accounting, if you can get past some of the issues
We are a small business that has had 3-4 users with QuickBooks Pro since 1997, adding Payroll in the early 2000s. Several years back, they changed licensing and started preventing us from getting the 4 users that we needed. In order to get past this, I had to jump through hoops via an annual phone marathon, speaking to multiple (usually 4-5 tech reps) to get the licenses updated and sorted out. This year, they forced us to move to the next level up, which they promised would eliminate this -- but now they charge us $2.20 monthly per employee for Payroll, which we had already paid for in the previous package. It just seems that they want to nickle and die you to death, and their support people are not always that helpful when problems arise.
So why do I stay? Simply put, the software works, and it works quite well. Our 4-node network has had no problems keeping up with the size of the data, and our system still contains all of the data since 1997 -- and it performs perfectly. (Some reports can be slow from time to time, but only if you are running "All-time sales" reports or similar that have to look at lots of data. Otherwise, the system simply screams and does exactly what it needs to do. Our automation interfaces (using QODBC and simple VBScript scripts) reduce the workload for invoicing considerably, eliminating the need to hire another full-time position -- so it is still a worthwhile aggravation.
Pros
We have been using QuickBooks since 1997, and the product has certainly changed over the years, but it has remained very intuitive to learn and use over all of this time. More importantly, we have been able to automate large portions of our business using scripting and QODBC (which is a separate add-on that REALLY should be included) to streamline order processing and fulfillment.
Cons
The biggest downsides are stupid things within the user interface. Intuit likes to add advertising for upgrades right into the main menu bar. This breaks automation scripts relying on mouse clicks. Even if you remove the button again manually, it re-appears with the next system update, breaking your automation again. The other thing they do is present pop-ups on our database server via modal dialog boxes, further breaking the automation until someone actually logs onto the server and clicks OK to close the dialog box.
Industry: Accounting
Company size: 51-200 Employees
Used

Daily

for

1+ year

Review Source
---
QuickBooks Desktop Pro
QuickBooks produces a P&L without any problem. This should be possible in various ways; organization - wide, per client, and so forth.
QuickBooks produces a Balance Sheet without any problem.
QuickBooks likewise tracks AR and AP well indeed.
QuickBooks has space to develop their capital report.
QuickBooks has space to further develop the Mastercard sections. To match the passages to the financial record, you need to go in to include the sections and sellers physically.
QuickBooks has space to further develop the manner in which it coordinates with other bookkeeping frameworks. For instance, in the event that an auxiliary doesn't have QuickBooks Pro, you need to make a different succeed model to run a union model.
Pros
Quickbooks Desktop Pro is bookkeeping programming, It permits a client to make solicitations and track deals, enter and cover bills from merchants, and download bank and Visa exchanges straightforwardly into QuickBooks. It contains scientific elements, and its reports can be traded into Excel. Its landing page conveys an outline of business action initially, giving knowledge into business processes
Cons
It incorporates center bookkeeping highlights, in addition to examination and exportable reports.