About Quickbooks Online
QuickBooks Online is a small business accounting software and app that allows you to manage your business anywhere, anytime. Used by over 7 million customers globally, QuickBooks provides smart tools for your business, yet is easy to use. You can organise your books, manage expenses, send invoices, track inventory, and even run payroll.
What is QuickBooks Online?
QuickBooks Online is a cloud-based accounting software that controls all aspects of the financial side of the business. The software can be used in multiple areas such as bookkeeping, payroll, invoice management, bank reconciliation, expense tracking, financial reporting, tax management, and more.
How do you use QuickBooks Online?
QuickBooks is a cloud-based system, which can be accessed from any web browser. There are no installations or downloads necessary to use the software. Users can take photos of bills and submit them as expense proofs or share them with the concerned stakeholders as well as download and reconcile credit card transactions.
Who uses QuickBooks Online?
QuickBooks Online can be used by freelancers, small businesses, and mid-sized businesses in any industry including restaurant, retail, construction, legal, nonprofit, and more.
How much does QuickBooks Online cost?
QuickBooks Online offers 5 pricing plans to cater to business needs. The plans are subscription-based and billed at a per-month rate that can be cancelled at any time. Each plan comes with free expert setup.
The lowest plan begins at $20 per month which is intended for freelancers or self-employed individuals.
The Simple Start plan for small businesses is priced at $25 per month which includes invoice management and auto-generated tax reports.
The Essentials plan is priced at $40 per month which includes more users, time tracking, and bill payments.
The Plus plan is priced at $55 per month and comes with more user seats, inventory tracking and project profitability tracking.
The Advanced plan for mid-sized enterprises is priced at $95 per month and comes with 25 seats, on demand training, batch invoices, premium apps, and more.
Does QuickBooks Online have an app?
QuickBooks Online comes with a free Intuit QuickBooks mobile app available for Android and IOS devices.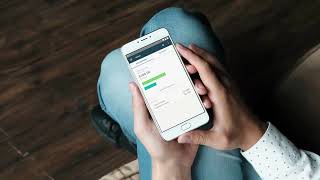 Quickbooks Online pricing
Quickbooks Online has a free version and offers a free trial. Quickbooks Online paid version starts at $25.00/month.
Alternatives to Quickbooks Online
Quickbooks Online Reviews
Industry: Information Technology & Services
Company size: 2–10 Employees
Used

Daily

for

2+ years

Review Source
---
One of the Best Accounting Software for Small to Mid-sized businesses
Quickbooks online is our main tool and resource to have a quick snapshot of our accounting, sales, taxes, and profit/loss reports. Also, Quickbooks is our invoicing software and CRM.
Pros
The onboarding and migration of our company data from an offline software to Quickbooks Online was way faster than we expected. Aside from that, QuickBooks has been our main and preferred accounting and invoicing tool since 2018.
Cons
I believe Quickbooks Online reports are not that customizable like the offline Quickbooks versions. Also, there are differences managing multiple companies. We need to create and buy separate Quickbooks Online accounts for each of our companies and with the offline versions we just had to buy one set of licenses, that allowed us to manage multiple company files.
Reasons for Choosing Quickbooks Online
I believe Quickbooks Online has more features that we need to manage our entire business than Xero. I think Xero focuses more on accounting.
Reasons for Switching to Quickbooks Online
Previous experience with Quickbooks offline versions.
Industry: Accounting
Company size: 2–10 Employees
Used

Weekly

for

2+ years

Review Source
---
CPA Review of QBO
It is very beneficial and affordable for small business owners who need an efficient solution to analyze the financial condition of their business and work with external parties to deliver reports.
Pros
Constant updates to make the user experience better.
Cons
The chart of accounts feature still needs to be updated to incorporate non-posting accounts
Reasons for Switching to Quickbooks Online
More comprehensive reporting, widespread industry use, sync with other apps
Industry: Information Technology & Services
Company size: 2–10 Employees
Used

Daily

for

2+ years

Review Source
---
Its okay to use but missing features and times its very slow.
We needed an online version to invoice our clients when onsite which helps in productivity. We like the overall dashboard of how we are doing for the month. We don't like why its sooooo slow and what we get for the costs of the product.
Pros
that we can use the software in the field while invoicing our clients.
Cons
Its overall slow to switch between screens and you can't have multiple screens open like you can with the desktop version.
Industry: Hospital & Health Care
Company size: 5,001–10,000 Employees
Used

Daily

for

1+ year

Review Source
---
QuickBooks is a great remote accounting solution
QuickBooks Online has been crucial in our company's expansion because it allows for several individuals to view the data at once. When we were still using the desktop client, we had to be extra vigilant about who was making changes and at what times. The following day, you can find that everything you've done has been completely overwritten. We've got that sorted up now thanks to QB Online.
Pros
It's great that we can sign in from any of our devices, wherever in the world. The ability to collaborate in the software at the same time without accidentally erasing one another's changes has been crucial to our development.
Cons
The only drawback, in my opinion, is that it is available exclusively online. If you don't have internet access, or if your connection is unreliable, you might as well be out of luck. At times, the system appears to be slow, but this isn't a problem we can't solve.
Industry: Arts & Crafts
Company size: Self Employed
Used

Monthly

for

6-12 months

Review Source
---
Easy to Use. Quick Setup.
Pros
I really enjoy not having to think when using my online payroll and financing system. Once you have everything set up, it pretty much runs itself. On top of that, Quickbooks is a one-stop shop for everything that I could think of regarding my business finances.
Cons
The only thing that I wish was better was the ease of payroll and W2. It takes some getting used to. Also, being a one-stop shop and including the ability for small businesses to get insurance for their employees would be a nice feature to add.
Reasons for Switching to Quickbooks Online
Quickbooks is what I ended up going with because of the features, cost, and trust. Quickbooks has been around for a long time and it connects to everything and everyone knows and trusts it.