About Finale Inventory
Finale Inventory helps to optimize inventory and warehouse workflows for growing sellers. Our software is Intuitive so that anyone can use it and cloud-based so reporting can be seen in real-time whenever you're on the go. Customizable to meet the unique needs of your business, inventory management with Finale means we can handle your business today, and as you grow. Finale Inventory allows users to manage orders from e-commerce channels by offering integrations with marketplaces (Amazon, Walmart, Etsy and eBay) as well as shopping carts (Shopify, BigCommerce and Magento, among others). The product's integration with shipping services such as ShipStation and ShippingEasy mean getting orders in and out is a breeze. Financially, Finale offers a robust integration with QuickBooks Online that allows everything from bills to invoices to get automatically synced to your QuickBooks Online account, including managing your inventory valuation and cost of goods sold. The product also offers multi-location support for monitoring stock levels, managing inventory movement and receipts across multiple warehouses. It also offers stock auditing to allow users to identify stock discrepancies with the help of stock history reports. These reports help users track historical purchase orders, stock transfer and changes, stock takes and sales orders.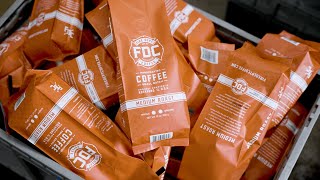 Finale Inventory has a free version and offers a free trial. Finale Inventory paid version starts at USD 75.00/month.
Starting Price:
USD 75.00/month
Alternatives to Finale Inventory
Used

Daily

for

1+ year

Review Source
---
Chocoley Loves Finale
I just wanted to drop you a quick note to tell you how pleased Chocoley is with using Finale as our inventory management system. Having been on the Finale system for the past year, we have been able to easily integrate our website, Chocoley.com, Shipstation, QuickBooks and Amazon.com for a seamless and accurate management of our inventory across all marketing & sales channels.
Prior to using Finale, we were completely in the weeds and had nothing but problems managing our inventory. The idea of selling in different channels was a pipedream and thanks to Finale, it's not just a desire, but reality.
If anyone is thinking about utilizing Finale, they should move forward, as it is the right decision. No costly software to buy and the customer support has truly been unbelievable... I am always amazed at how much time and energy you guys have provided in answering questions or helping new employees get indoctrinated into using the system... always with a great attitude and willingness to help and never making us feel like we're taking too much time...and not charging a dime for that added benefit is HUGE!!!
Thank you, thank you, thank you for providing a great product and awesome service at such a reasonable price. I can't imagine using anyone other than Finale for our inventory management system.
Industry: Program Development
Company size: 11–50 Employees
Used

Daily

for

6-12 months

Review Source
---
Great product, but sometimes not reliable.
Overall the inventory system is great! It accomplished everything we needed it for and more.
Pros
Finale Inventory has a very simple import tool. You simply copy data from an excel spreadsheet and paste them into the inventory system through you web browser as the inventory is cloud-based. Finale takes care of the rest. This truly intuitive copy/paste import method saves time, and having the ability to edit products in your catalog editing your catalog makes it struggle free.
Generating Purchase Orders (PO) is pretty automated. Our team was able to jump straight in an create PO's in no time at all as it is streamlined and self explanatory.
You can have unlimited users that can be added to your team.
There are a huge amount of integration possibilities. So whether you are integrating with WooCommerce on a Wordpress CMS, or integrating with ShipStation, Final Inventory has you covered.
Cons
The system is sometimes a little glitchy. The Finale team do promise to iron some of these out in the near future, but right now they still remain.
Their team rarely apologies if the system hasn't been working as it should, and never admit fault.
Reasons for Switching to Finale Inventory
The price range was more in our budget, and I believe after trying out a demo of all three products, Finale Inventory seemed the easiest to use and learn.
Industry: Retail
Company size: 2–10 Employees
Used for

Free Trial

Review Source
---
Customer support was completely absent
It seemed a good way of getting integration between other software that don't integrate themselves but the support is so bad it would be better just to go straight to the APIs of each of the software and write an integration yourself.
Pros
Throw into the bargain that integration with Prestashop does not work straight out of the box and that none of the support staff could be bothered and I'd find it very hard to continue with this trial.
Cons
No support, couldn't get it to talk to prestashop
Reasons for Switching to Finale Inventory
I havn't chosen it yet, and it doesn't look like I'm going to. Also the reviews look a little non-kosher, whenever I see 5 star and 1 star reviews only I tend to take the 1 star review as the genuine one.
Industry: Automotive
Company size: 11–50 Employees
Used

Daily

for

2+ years

Review Source
---
Finale is a critical part of keeping track of our inventory
Pros
For our company, the ability to see what inventory we have and where it is at a glance is such a time saver.
Cons
The invoicing side could be improved, but it has been improved significantly since I started using it in 2016.
Industry: Apparel & Fashion
Company size: 2–10 Employees
Used

Daily

for

1+ year

Review Source
---
Hairbrella x Finale
I've had an awesome experience with Finale so far. We plan to grow and they assured us they'd grow with us.
Pros
The setup process was very straight forward. Setting up your inventory system can be very tedious but it's very important that it is done correctly. Finale can be fully customized for any type of business.
Cons
I wouldn't change anything at all. Finale can be pretty complex to a new user so I would suggest teaming up with support. They're very friendly and can help you become a Finale pro in no time.
Reasons for Switching to Finale Inventory
The reviews were amazing and the onboarding team sealed the deal with their excellent customer service. They went over and beyond to make sure we had everything we needed to succeed.