About MicroStation
MicroStation is an architectural CAD solution designed to help businesses in the construction, petroleum, mining and other sectors create, modify and visualize 2D and 3D designs. Administrators can create annotations, paper plots, 3D physical models and PDFs on a unified interface. The platform lets designers add 3D reality meshes, geospatial information and point clouds to create construction models. MicroStation allows creators to use built-in templates and include dimensions, symbols, lines and texts in drawings based on project-specific standards. Additionally, teams can analyze various properties of the object including slope and aspect angle to visualize designs in a centralized dashboard. MicroStation enables operators to select time-based animations, produce realistic movies and preview lifelike visualizations in real-time. Pricing is based on monthly subscriptions and support is extended via FAQs and online portal.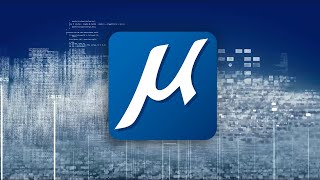 MicroStation does not have a free version but does offer a free trial. MicroStation paid version starts at USD 1,955.00/year.
Starting Price:
USD 1,955.00/year
Alternatives to MicroStation
Industry: Education Management
Company size: 201–500 Employees
Used

Daily

for

2+ years

Review Source
---
MicroStation
I primarily use MicroStation mostly for CAD and like it die to its powerful but yet lightweight processing engine.
Pros
MicroStation appeals to me in every way. Text styles, dimension styles, references, and line styles are among the software's most intriguing features, all of which may be easily altered. Highways can be built in a variety of ways, including with extensive building plans. It is the most trustworthy and high-quality software on the market. The best thing about this show is that it never lets you down. The platform is fairly stable and does not crash all that often. It's good that there aren't any enormous tags on the screen. The various view tabs are useful because moving between them is simple. On the internet, there are a plethora of videos to choose from. The extent to which xRefs can be customized is astounding.
Cons
The user interface is not very user-friendly or intuitive. Some tasks are simple to do yet need a bit more work in it. Internal programming is used for 3D mouse control, however it does not cover all of the features. Dealing with computer issues is exhausting. The vast majority of first-level IT response is based in Asia, and responses can take up to a day because of which smaller issues may take more than required time to get sorted.
Industry: Design
Company size: 5,001–10,000 Employees
Used

Daily

for

2+ years

Review Source
---
User friendly
I have been using microstation for more than 11 years and I find it very easy to use plus it can be customised for industry specific needs.
Pros
The shortcut features, it is flexible to multiple sectors of designs, it can allow user to create batch process script for automation.
Cons
User guide with frequently asked question in bentley communities to be linked with the software help menu.
Reasons for Switching to MicroStation
More features. Allows users to in maitaining consistency in drawing preparation.
Industry: Civil Engineering
Company size: 201–500 Employees
Used

Daily

for

2+ years

Review Source
---
Answers for Open Roads and SS4 - poor performance and issues with new software bugs need work...
Working on 3D Model development and workflows
Pros
I like they are moving to doing design in 3D - software from what I seen the interface in Open Roads looks easier.
Cons
Help files are poor - difficult to set up standards and information on setting up standards is hard to find - using software seems tricky very picky on the prompts new users can not get a grasp - need to use heads up prompts than switch to key board - many bugs in SS4 difficult to move standards forward - trying to develop work flow is cumbersome - using Project Wise is another issue with their own Bentley software - difficult to snap to elements in SS4 tentative snap works funny - changed printing dialog so every time a user hits enter on the dialog it send a print - difficult to mange new setting like this when using multiple version of the software behaves one way in SS2 and another in SS4 - Support closes tickets without asking if issue is resolved - support page selection for area needing help on needs updating - Plan prep in open roads very lacking -
Industry: Education Management
Company size: 1,001–5,000 Employees
Used

Daily

for

2+ years

Review Source
---
Excellent CAD software platform for 2D & 3D design and drafting
Businesses use MicroStation to reduce costs, speed up processes, and increase productivity. Benefits include faster delivery of design and construction drawings, better document management, improved accuracy, augmented collaboration capabilities, increased ability to visualize projects through 3D modeling, and improved project performance.
Pros
The most impactful features of MicroStation include its powerful 3D modeling capabilities, its versatile customization options, its advanced rendering features, and its easy-to-navigate user interface.MicroStation is easy to use once you become familiar with its features and interface. Additionally, MicroStation includes helpful documentation and tutorials to help users get comfortable with the software. Integration with existing business processes is generally straightforward with MicroStation. The software allows users to open and interact with 3rd party solutions.
Cons
Features that may be missing or could be improved in MicroStation include, Improved 3D visualization and manipulation capabilities, Improved collaboration tools, such as dedicated chatrooms, Improved support for scripting and custom application development, Additional customization options for user interfaces, The ability to natively read and export industry-standard file formats. Certain aspects of the product can be challenging to use, primarily due to the complexity of the software. There is a steep learning curve for users unfamiliar with powerful CAD software. Integration with existing business processes can depend on how the organization is structured and how much of a hardware/software foundation is in place.
Used

Daily

for

2+ years

Review Source
---
Great CAD product which has evolved into the strongest available
Ease of project creation and distribution. The ability to open DGN files that date back to the 90's as well as other formats.
Pros
MicroStation has great file sizes. Compared to competitors, MS file sizes are a fraction. The amount of control for many of the elements is beyond comparison! Text styles, dimension styles, references, and linestyles can be controlled and manipulated to the greatest extent. This allows for easy use of these objects.
Printing in MS is the most reliable, and predictable, of any CAD product I have used. Some products will shift the print from one user to another, even if the same printer is used. MicroStation can/will overcome simple obstacles and yield the same results from printer to printer.
Cons
Some tools that exist in other CAD platforms need to be implemented in MS. The ability to select an element and trigger a tool that would then select similar objects based on type, level, color, etc. The Select by Attributes tool available is nice and highly functional, but requires too many clicks.