About RXNT
RXNT's integrated suite of ONC-ACB certified EHR, Practice Management, and Billing software optimizes clinical outcomes and revenue management. Simple, transparent pricing has no "hidden fees" and includes free setup and training, free data transfer, free in-house support, and free regular system upgrades. Cloud-based iOS and Android mobile and tablet apps allow providers to e-prescribe, manage patient information, charge capture, schedule providers and practice resources, and check-in patients from anywhere. Our dedicated U.S. teams are your partner, delivering a collaborative approach to solving business challenges for practices and specialties of all sizes. RXNT's EHR improves patient care and streamlines clinical management. With single sign-on (SSO) for multiple locations, access patient health and prescription history at the point-of-care, schedule patients and providers, and request and review lab or imaging orders. Plus, attach and organize documents within patient charts for clinical care plans and follow-ups. Customizable "smart" encounter forms and short keys eliminate redundancy and improve workflows. Share real-time data with patients and other clinicians for better care coordination and next-step support. Patients benefit from the PHR Patient Portal, check-in features, electronic prescribing, and referrals. RXNT's E-Prescribing is EPCS-certified, PDMP-integrated, Surescripts-certified, HIPAA-compliant, and supports MACRA and MIPS when connected to EHR. RXNT's Practice Management & Billing helps maximize revenue and profitability for your practice. Customizable reports allow users to monitor and analyze practice data and projected revenues, and conduct real-time eligibility checks for claims using electronic remittance advice (eRA). Automated claims accuracy checks and built-in claim scrubbing detects and eliminates billing code errors, resulting in faster reimbursement. Plus, a comprehensive and always up-to-date database of ICD-10 codes means fewer claim rejections. Meanwhile, manage appointments and collect payments with automatic appointment reminders, charge capture, insurance eligibility, and patient bill pay. Single sign-on simplifies operations for central billing offices. Any of RXNT's software products (EHR, ERX, PM, Billing, Scheduling) can be combined for a completely integrated "Full Suite" system. Our unified software suite employs a secure, central database so your data passes through every product in real-time no matter the device.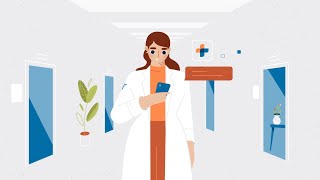 RXNT does not have a free version and does not offer a free trial. RXNT paid version starts at USD 75.00/month.
Starting Price:
USD 75.00/month
Pricing Details:
Simple, transparent pricing includes free setup and training, free data transfer, free in-house support. Plus, 24/7 cloud-based access and regular system upgrades. 10% discount available for annual pricing. Full Suite (All Products): From $160/month. Practice Management (Billing, Scheduling): From $75/month. Electronic Health Records (EHR, ERX, Scheduling): From $100/month. E-Prescribing: $650/year & 2FA token for EPCS = $75/year. PM: Includes medical billing & scheduling, claims and denial management, online patient bill paying, appointment reminders, and central billing office module. EHR: Includes secure document management, customizable patient encounters, and an online Patient Portal, and more. ERX: Includes SureScripts, DEA-certified, EPCS class II-V meds, real-time interactions & history, comprehensive reporting, patient-specific formularies, and more.
Industry: Hospital & Health Care
Company size: 1,001-5,000 Employees
Used

Daily

for

2+ years

Review Source
---
Excellent for hospice and palliative care
Pros
E-prescribing is the only feature that I use and it is excellent. It makes EPCS easy and allows my staff to assist me with preparing the prescriptions for my review and authorization.
Cons
The web interface could be better as well as the process to add and administer users.
Industry: Hospital & Health Care
Company size: Self Employed
Used

Daily

for

1+ year

Review Source
---
Love the product
I use it for my small business, and it works well. I do not use any of the software that deals with billing. I am a concierge provider, so it is cash only. So I can't expound on that facet. However, for charting and prescribing it is the most approachable I have encountered.
Pros
It allows me to chart easily on a patient, then run through and prescribe what I need too. I like this software because it allows me to set up my templates easier than other EHR's I have used in the past. Ease of use.
Cons
Nothing, compared to the 5 other software EHR's I have used this is easiest. I am trying to think if there is anything I would improve, but can't at the moment. I complained for years about the other software options I was forced to use.
Industry: Health, Wellness & Fitness
Company size: Self Employed
Used

Daily

for

2+ years

Review Source
---
The best EHR/EMR out there
Excellent. Never had a problem once in 2.5 years
Pros
Ease of use. E scripts. Flowsheets. Comes with everything you need
Cons
Nothing I don't like about RXNT to be honest.
Industry: Health, Wellness & Fitness
Company size: 11-50 Employees
Used

Daily

for

Free Trial

Review Source
---
Pushy Sales Director
Pros
Never got to even look at it. See CONS below.
Cons
Never got to even look at it, as I received over 20 email reminders and phone calls. AFTER I had confirmed a time to review the software. As well as 4 the day of the demo. We are all busy , but administrators have little time to be constantly checking emails and phone calls when they set time aside. This we feel sets a bad example of how the support for the software would be.
Industry: Medical Practice
Company size: Self Employed
Used

Daily

for

1+ year

Review Source
---
e-prescribing,
Good so far,
Pros
Easy to use for e-prescription, software retains the patient's parameter and pharmacy,
Web-based,
Cons
Speed is okay, depending on your internet connection and OS,