About Quickbooks Online
QuickBooks Online enables users to download and reconcile credit card transactions that allows businesses to organize weekly timesheets and track bank deposits.
What is Quickbooks Online?
Quickbooks Online is a web-based accounting software that controls all aspects of the financial side of the business. The software can be used in multiple areas such as bookkeeping, payroll, invoice management, bank reconciliation, expense tracking, financial reporting, tax management, and more.
How do you use Quickbooks Online?
Quickbooks is a web-based system, which can be accessed from any web browser. There are no installations or downloads necessary to use the software. Users can take photos of bills and submit them as expense proofs or share with the concerned stakeholders as well as download and reconcile credit card transactions.
Who uses Quickbooks Online?
Quickbooks Online can be used by freelancers, small businesses, and mid-sized businesses in any industry including restaurant, retail, construction, legal, nonprofit, and more.
How much does Quickbooks Online cost?
Quickbooks Online offers 5 pricing plans to cater to business needs. The plans are subscription based and billed on a per-month rate that can be canceled at any time. Each plan comes with free expert setup. The lowest plan begins at $7.50 per month that is intended for freelancers or self-employed individuals. The simple start plan for small businesses is priced at $12.50 per month that includes invoice management and auto generated tax reports while the essentials plan is priced at $25 per month that includes more users, time tracking, and bill payments. The plus plan is priced at $40 per month and comes with more user seats, inventory tracking and project profitability tracking. The Advanced plan for mid-sized enterprises is priced at $95 per month and comes with 25 seats, on demand training, batch invoices, premium apps, and more.
Does Quickbooks Online have an app?
Quickbooks Online comes with free intuit mobile apps for Android and IOS devices.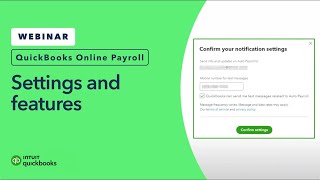 Quickbooks Online pricing
Quickbooks Online has a free version and offers a free trial.
Starting Price:
Not provided by vendor
Pricing Details:
30-day free trial, no credit card required. Independent contractors: Self-Employed: $10/month Small businesses: Simple Start: $20/month Essentials: $40/month Plus: $60/month
Quickbooks Online Reviews
Industry: Accounting
Company size: 2-10 Employees
Used

Daily

for

2+ years

Review Source
---
QBO accountant
I have been using QuickBooks for 6 years as a bookkeeper with an accountant account. The software is not user-friendly. It has required me many years of training to fully master this software. The yearly updates are very useful but its hard to keep up.
Pros
I like the ability to manage my client's books with my own log-in. The automations in the last 5 years are saving me time and have helped me find more clients.
Cons
The software is expensive for startup businesses, clients sometimes back out of using this software because of the price. The competition is more afortable.
Reasons for Switching to Quickbooks Online
Its the most popular accounting software therefore the market is larger and I save more time working on clients books with this software than others.
Industry: Music
Company size: 2-10 Employees
Used

Weekly

for

6-12 months

Review Source
---
The Best Accounting Software For Small Businesses!
Overall I love Quickbooks Online and recommend it to all small business owners that I know! It's been a huge help for my business in getting our accounting organized, without having to hire a book keeper. Invoicing has never been easier, as it keeping track of income and expenses. It's perfect at tax time and helps keep us on track to get as many deductions as possible. It's simply the best of it's class...
Pros
The interface of Quickbooks Online couldn't be better. It easily links to your bank accounts and starts to understand your accounting categories right away. It's super customizable and the features are in depth and thorough. I love how intuitive (no pun intended) the software is overall. It's also great that it's online so you can login from anywhere, including on an app, to track everything.
Cons
The only real limitation I can think of with the software, is sometimes weird errors can happen with your balance sheet / income statements. Everything really needs to be exactly dialed in , otherwise errors can happen and throw things off. While this is probably due to human error, for someone like me who is not an accounting expert, this can be frustrating to figure out where things went wrong...
Reasons for Choosing Quickbooks Online
Needed something more in depth!
Reasons for Switching to Quickbooks Online
Was the best bang for it's buck and is the gold standard for a reason.
Industry: Construction
Company size: 2-10 Employees
Used

Daily

for

2+ years

Review Source
---
Not for me
I'd rather slam my toes in the door than ever deal with Quickbooks again
Pros
Send a switch into QuickBooks online there's nothing I like about it
Cons
Since switch in a QuickBooks online there is nothing I like about it
How they use my money for over a month kept give me the runaround keep telling me that it would take 2 to 3 days to fix it calling every two days and get the same answer
Response from

Intuit

We hate to hear of the poor experience you've had with support. For a better understanding of why funds are held or delayed, please visit: (https://quickbooks.intuit.com/learn-support/articles/getting-the-most-out-of-quickbooks/understanding-payment-holds-in-quickbooks-online/05/940159). Once you've checked on that, you can reach out to our QuickBooks Payments/Merchant Services Risk Team, as they'll be best equipped to walk you through the steps to get these funds released, and provide an update on when you can expect to receive them. You can get in touch with their team directly using this link here: (https://help.quickbooks.intuit.com/prechats/offerings/Payments-Risk-Care-Messaging/23142/view). Hope this helps! -Kristina, The QuickBooks Team

Replied 22/06/2022
Industry: Hospital & Health Care
Company size: 5,001-10,000 Employees
Used

Daily

for

2+ years

Review Source
---
I like how easily reports can be customized
The system is simple to learn and utilize. Helps me prepare for tax season all year long so that I don't have to worry about anything. An emphasis is placed on UI and user experience. It's clear to see that they've done so. Because we don't utilize all of the tools, there might be a lot of clutter in our workspaces.
Pros
In order to handle my clients' businesses, I use Quickbooks Online, a powerful accounting program. In addition to project accounting, we can handle receivables and payables, set up rules for posting to cut down on time for posting (which equals cheaper accounting costs!), and quickly produce useful reports with this software.
Cons
I'd want to be able to create bespoke purchase orders with additional signatures, but I'm not able to do so at the moment. The ability to perform genuine bank reconciliations from within the program would be an added bonus. The process of comparing receipts to invoices is likewise time-consuming.
Industry: Consumer Services
Company size: 2-10 Employees
Used

Weekly

for

6-12 months

Review Source
---
Get your Finances in Order Quickly!
Quickbooks Online has been a wonderful software to take my small business accounting to the next level! There is a bit of a learning curve to set up the customizable software and maximize it's use for your business. Once it's set, accounting is easy and quick. Running reports takes 5 seconds and you have all your accounting information at your fingertips with the mobile app!
Pros
Ability to access from anywhere! On my computer, on my phone, in the car, wherever I need it!
Quick mobile receipt upload from your phone or computer! This allows me to quickly scan gas receipts or upload online purchase receipts to Quickbooks Online. Gone are the days of saying "what was that purchase for?" Not only can you upload receipts but they automatically tie to the bank account import.
Easy to create reports! Ability to compare month to month or year to year. Can break down by categories or tags.
Tax time made easy! My accountant had all the information they needed. I can link accountants to my Quickbooks Online so they can assist with quarterly payments, general questions via email/online or bookkeeping.
Cons
Quickbooks Online has a little bit of a learning curve. Since I had no prior experience with a formal accounting system, I signed up to add one of their pros to walk me through set up upon purchase. They helped get the bank account integrated and get everything moving the right direction.
Due to the learning curve, there are plenty of resources online or within business organizations that can walk you through the ins and outs. Quickbooks Online is very customizable, but getting those custom items set up can feel overwhelming.