About Kickserv
Kickserv is a cloud-based field service management solution that provides small businesses, tools and functionalities, which help them to manage leads, estimates, team's schedules, jobs, invoices and payments. Kickserv can be tailored to suit businesses in various industries that include cleaning services, plumbing, HVAC and electrical. It features contact management, billing and invoicing, work order management, driver scheduling, dispatching goods and more. Kickserv provides users a custom user interface that allows them to monitor various aspects of their organization's workflow,s update and distribute invoices, monitor field technician status and more. The solution offers mobile applications for iOS and Android devices that help technicians and workers to send automated or custom job updates, notes and comments to the team in the office. Kickserv supports integration with QuickBooks Online, QuickBooks Desktop and Xero. Services are offered on a monthly subscription basis that includes support via phone, email and other online resources.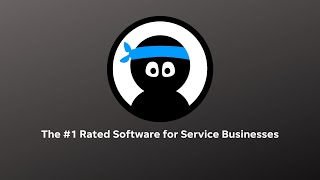 Kickserv has a free version and offers a free trial. Kickserv paid version starts at USD 31.00/month.
Starting Price:
USD 31.00/month
Pricing Details:
Free Trial on all plans Free plan: up to 3 Users *must use our internal CC payments feature Lite plan: $31/month with annual plan ($39/monthly) up to 3 users Starter plan: $79/month with annual plan ($99/monthly) up to 10 Users Business plan: $159/month with annual plan ($199/month) unlimited + more features Premium plan: $239/month with annual plan ($299/month) unlimited + ALL features
Industry: Construction
Company size: 2-10 Employees
Used

Daily

for

1+ year

Review Source
---
Kickserv has transformra
Awesome
Pros
This product was very Convenient...thank you [SENSITIVE CONTENT]
Cons
Stipe fee are too much ....other than the I love it
Katielynn K.
Katielynn K.
Industry: Construction
Company size: 2-10 Employees
Used

Daily

for

2+ years

Review Source
---
Best Value for Scheduling/invoicing software
Overall, I have been more than satisfied with Kickserv. I initially navigated the platform pretty easily, along with ample help from the support team. Whenever I experience a problem, I receive help via the chat function from the same customer support members who are quick to provide solutions.
Pros
This product makes it easy to store a lot of data for our business including customers, project history, photos of job sites, notes for customers, dispatching crews to jobs, invoicing customers.
Cons
We experience some software bugs throughout use, which are often resolved with time. If I delete something on accident, there is not an undo button. If we change an estimate for a customer, there is no easy access to old records of past versions of the estimate unless we duplicate them every time we make a change. This can put us in a situation sometimes we are trying to substantiate claims to contractors about original estimates and the changes we made. Sometimes Kickserv will not work at all for a short period of time while our crews are on jobsites trying to upload photos/information or find their next jobsite, though this fairly rare. I wish there was an option to not allow credit card payments for certain invoices such as our contractors who are much larger jobs. Though, we have worked around this with different options such as sending a PDF instead.
Reasons for Switching to Kickserv
I did a one hour conference call with the ServiceTitan team and the platform seemed like it would be difficult to learn and was extremely expensive. They promised we would save money with the efficiencies the program would provide, but I just did not see it. Many of the functions they provided were completely unnecessary for our business when considering the cost of their service.
Industry: Information Technology & Services
Company size: 11-50 Employees
Used

Daily

for

2+ years

Review Source
---
Lack of response to concerns. Converted us to new platform a day early while open.
Our experience with this software was average until the migration from SSK to Kickserv.
1) Our migration was scheduled for the evening of 2/2/17 but instead was run during the morning.
2) This resulted in us not being able to access our entire database for the entire workday. We lost customers and business as a result.
3) The only response we have gotten from Kickserv is "Sorry about the confusion".
4) Responses to issues about the new platform are not helpful and delayed.
5) Cannot upload certain file-types as attachments (Old SSK allowed anything)
6) Editing estimates does not work correctly
7) There are problems with payment capturing in Kickserv. Kickserv seems to ignore some line items.
8) When asked how to permanently complete tasks for re-occurring jobs, the only response I got was "Let me see if I can explain how to do this one".
9) None of our questions or issues have been resolved.
Pros
drag and drop capabilities
Cons
Since switching over to the new platform, there are issues with billing and attaching. Customer support is not helpful
Response from

Kickserv

The experience you had with the migration of your account was very unfortunate. Having your system not available during your working hours is a serious issue and we apologize for that error. We did work with your co-worker on the phone to handle the major issue which was mainly getting the sync working successfully again. To acknowledge some of your comments here we currently don't restrict file types. I have requested for your company to send us any file types that seem to not upload. Also, with the issues of editing estimates and capturing certain line items we are not aware of any issues and appreciate any specific feedback on these issues through the normal lines of support at any time. We will clarify with you on what occurred exactly with your earlier question via our support lines of how to complete tasks for re-occurring jobs.
We very much appreciate your loyalty with us and hope we can make up for the disruption to your business as we move forward.

Replied 05/03/2017
Industry: Music
Company size: 11-50 Employees
Used

Daily

for

2+ years

Review Source
---
Servicing Company - Long-time User
Generally very good.
Pros
- As a CRM software, we are able to manage all of our customers, scheduling, invoicing and reporting (not as bookkeeping or Financial Statements) in a generally good way.
- The inter-connectionedness of the various parts of the software makes it easy to navigate from one function to another.
- Although there has been some down time (which can be very difficult because we cannot function), but over the long-term it has not be crucial. Being an online CRM allows me to use any device.
- We are able to save virtually anything (pics, docs, etc.) for future use, which has been crucially important to us.
- The integration with Stripe for payment from our customers is now essential to our processes. It has worked flawlessly, easy to use, and easy to deal with Stripe for various things we need to do, including refunds.
- It works well for both our field service and in-shop jobs. This is crucial because using two systems would be very difficult.
-We are easily able to tailor the Products/Services, pricing, descriptions, to our specific needs - not being locked into some format that we don't like.
Cons
- Support is sometimes tedious.
- New features added (if we find out about them at all) can be very disruptive to our processes, and confusing. While some of them make sense in a wider world, they sometimes are baffling and frustrating in our business.
- We have 2 locations (and hope to have many more) and need to have separate systems. Kickserv requires us to use separate browsers for each. How are we going to be able to do that with 5 or 10 locations? And we're finding that some functions (e.g. access to support!) are no longer working on Firefox, one of the best and most popular browsers available. This is a serious problem for us.
- Although a great deal of our business is field work, we do not/cannot use the mobile app with our techs because it is far too limiting. They need to be able to access much more information than what is available to them, and so we have them login through a browser on their phones.
- There are essential functions that we have to do in business that Kickserv has not been able to program into the system (even when we offered to pay big $ to get them). E.g. There are several email templates, and auto sending emails: We need one to be sent as a follow up to Jobs, and another (sent out 6 or 12 months later) to remind people to schedule services . We have to do all of this manually, and would love to find a way to get it done automatically. Summary: Some things are hard to get into the software that other companies would also make good use of.
Industry: Environmental Services
Company size: 2-10 Employees
Used

Daily

for

2+ years

Review Source
---
#1 in Customer Relationship Management & Dispatching software
Kickserv has streamlined my service-based business. It's easy to use for dispatching and task reminders. It also syncs with my bookkeeping software, google calendar, reputation management software and Stripe.
Pros
It is easy to start using the kickserv system, especially since they have such a phenomenal support staff
Cons
I have used this software for over 8 years and the ONLY thing I still would like to see is a more robust search ability. For example, if I were to look for every job that I did "carpet cleaning," I would get a list (instead of having to pull a report).
Reasons for Switching to Kickserv
Easy of use with all of the integrations I need to grow my business.
Response from

KickServ

Hello Richard - You have been a fabulous advocate of Kickserv over the years. I'm glade we are helping your business.

Replied 11/11/2021