About Cin7 Core
Cin7 Core, formally known as DEAR, is an app that makes enterprise-level inventory management, manufacturing, sales integration, reporting, and automation accessible to all businesses. Leverage the power of multi-module inventory management software to keep the moving parts of your business all in one location. Automate time-consuming tasks, whether you are in retail, wholesale or manufacturing. Achieve complete visibility of sales across all channels. Integrations with online stores and shipping platforms help you reach more customers and increase sales. Everything is in one system at a fraction of the cost of ERPs.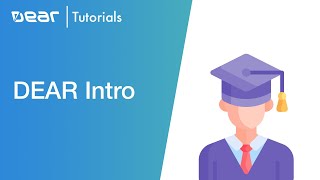 Cin7 Core does not have a free version but does offer a free trial. Cin7 Core paid version starts at USD 325.00/month.
Starting Price:
USD 325.00/month
Alternatives to Cin7 Core
Industry: Information Technology & Services
Company size: 2–10 Employees
Used

Daily

for

2+ years

Review Source
---
The best cloud-based Inventory Management option for SMEs
As a consultant implementing DEAR Inventory for a wide range of SMEs, we have solved an innumerable amount of problems along the way. From Batch tracking, to serial number tracking, integrations with online stores, accounting, shipping, reporting and forecasting, etc, it is all there.
The team at DEAR are generally very quick to respond and offer assistance, and the users are given the power to request and vote on new features to be implemented. The subscription pricing is also at a point where it represents huge value for money.
Pros
As a cloud integration consultant working with SMEs in Adelaide and interstate to solve inventory management issues by implementing the right software, DEAR has proven again and again to be the leading choice for these businesses and is now our recommended choice as an implementation specialist.
DEAR has the functionality to provide a central solution to any SME looking to sell online or instore across a number of channels, and manage all the inventory in one place.The integration with Xero is top notch and the most robust I've seen of almost any app that connects to Xero.
The integrations to eCommerce channels are consistent in their setup and options and allow a great deal of flexibility. Complementing these integrations are shipping service integrations that allow for a full suite of inter-connected apps with DEAR as the hub.
Cons
If I had a gripe, it would be around some minor inconsistencies within the UI across various parts of the software, as well as some minor inconsistencies with various reports that are available.
Industry: Cosmetics
Company size: 2–10 Employees
Used

Daily

for

1-5 months

Review Source
---
DEAR Systems step to the future!
Still getting used to the DEAR system, however, if compare with other inventory systems we used before, I must say DEAR is the answer, so far very happy! It's all there, just need a bit of time to learn how to navigate around. Selling on Amazon & eBay? No problem..... (once everything is set up correctly) DEAR will do all your daily routine for you. Using an eCommerce website (in our case it's WooCommerce), it's all there! We are still in process of integration/switching from Quickbooks desktop however, after only 1 month of using DEAR (plenty of step by step, how to use information online and very straightforward YouTube videos, which will answer most of your questions (how to?) on daily routine of most of the businesses. Special thank you to the support team, for being very helpful, straight to the point answers with plenty of information provided to understand and learn ….. bravo!
Pros
Xero & Dear system user (new user experience).
Everything you need to manage warehouse inventory!
Detailed Inventory information, Order process flow, purchasing order management, stock control, eCommerce website eBay/Amazon integration, - easy to use once you get used to it.
Helpful support team, and plenty of information provided to understand and learn DEAR systems.
Cons
Takes some time to know the DEAR systems (navigate) due to many features.
I guess we need to use DEAR systems for some time to get a better understanding and therefore, give a revised review of experience and possible Cons we might have.
Reasons for Choosing Cin7 Core
Quickbooks Desktop service termination in the UK from 2023
Reasons for Switching to Cin7 Core
Inventory management - stock control - plenty of features to use now or in the future. Amazon-ebay-ecommerce integration. Daily order routine progress, overall DAER systems feels pleasant to use
Industry: Retail
Company size: 2–10 Employees
Used

Daily

for

1-5 months

Review Source
---
Alright but we don't love it
Have been using Dear for about 6 weeks after onboarding and it's taking some time for my colleagues and myself to get used to the system, but I received 5 emails in the first 12 days after onboarding, and another 3 in the past 7 days to give them a review so here it is.
TLDR not as user-friendly as the system we were using before but no choice as QBC will no longer be offered and Dear might be the next best alternative
Pros
- Comprehensive and even has manufacturing components (unfortunately we don't require this)
- Comparable pricing to TG/QBC
- Some onboarding agents are very knowledgeable about the system
- Support staff are very responsive and queries get answered pretty quickly
Cons
- Not as user-friendly compared to the system we used before. Even things like stock availability isn't readily shown on the product page - you either need to go into a tab within the product page, or a separate 'Availability' to check the stock
- Slightly confusing configuration where you can't easily change the purchase prices as they are grouped together on a 'suppliers' tab within the product listing
- Product family is quite confusing and a little tedious to create. During the import of our products, there were a large number of single-variant products created as product families with 1 product, and there doesn't seem to be a easy way to stop classifying it as a product family
- Automation module (for things like out of stock notifications) are not provided FOC; you have to add on $50/month
- Purchase orders only show product name and not variant/option names so if you are trying to order 3 colours of the same product, the PO will show 3 line items of the same product.
- We sell on different e-commerce channels but there's no easy way to reflect that. We were informed that the only way we can only create the e-commerce channels as 'Sales Representatives' so that we can track them. Our sales from Shopify aren't differentiated between POS and online
- The sync with Shopify seems a little glitchy and sometimes after receiving stock in Dear, all our products descriptions in Shopify get erased. This is less than ideal because our product listing on our website becomes blank
Reasons for Choosing Cin7 Core
QBC will no longer be offered to customers outside of the US soon
Reasons for Switching to Cin7 Core
Robust enough, had the integrations we required, better priced than some
Industry: Building Materials
Company size: 2–10 Employees
Used

Daily

for

1-5 months

Review Source
---
DEAR is Perfect for the Growing Business
I worked with [SENSITIVE CONTENT] in the OnBoarding team and he was awesome! My implementation took a VERY LONG time due to our business being so busy. He was so patient and would contact me every 3 weeks or so to see how things were progressing. He took so much time to go over the product with me and my coworkers multiple times. He answered MANY LONG emails from me with tons of questions. He was always pleasant, happy, so helpful, and in my opinion the greatest secret weapon that DEAR has!! Now that my implementation is complete (thanks to him) I feel like I have lost a friend. He has assured me that the Support team are just as awesome and helpful as he has been - but I don't believe anyone will ever be as amazing as [SENSITIVE CONTENT] was! Thanks [SENSITIVE CONTENT]!!
Pros
I LOVE the fact that I can invoice before receiving the inventory physically. We work with an overseas company and their business practice is to invoice once the product leaves their hands, however accepting their invoice made my inventory way off in QBO. So glad to be able to maintain what the true physical inventory is and not have to try to keep up with the travelling inventory too.
Cons
The feature I would like the least is the CRM. I was really hoping that it would work for our sales team and that they would be able to have access to the inventory information easily. However, the CRM lacked a lot of the capabilities that our sales managers were looking for to help with managing their teams.
Industry: Food & Beverages
Company size: 2–10 Employees
Used

Daily

for

6-12 months

Review Source
---
What a relief
DEAR Systems is everything I wanted Unleashed and MRP Easy to be. Its flexible to use, has ongoing gold standard support at no extra cost, has a great looking interface and has very customisable membership extras.
I clearly cant talk more highly about DEAR and its because I had such a lousy time with the others.
Pros
Best support I have ever had with any business software. The live chat is full of highly experienced operators who respond very quickly to get you back on track.
Very fast and easy to understand onboarding. Much less help needed than others.
The video tutorials are excellent.
The interface is modern looking.
The process from CO to MO is visual and easy to follow.
The Automation option is worth every dollar.
Cons
Not enough Business intelligence information.
Not enough visual information in reporting like graphs and tables. There is a taste of it in the dashboard but thats the extent of it.
B2B Portal needs the option to pick what products certain groups of stores get to see vs others.