About Jira
Jira Software is a business process management tool used by agile teams to plan, track and release software. Jira Software supports Scrum, Kanban, a hybrid model or another unique workflow. Jira enables users to create project roadmaps to map out all projects in progress. The project board includes a drag-and-drop interface that allows teams to manage every project detail. The system offers functionality to create user stories and issues, plan sprints and distribute tasks across the team. Users also have access to information from thousands of business apps, from design and monitoring tools to source code and productivity apps. A mobile app is available for Android and iOS devices. Pricing is per user per month. Support is available through an online support portal, online documentation and tutorial videos.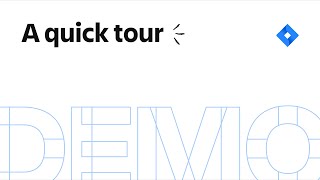 Jira has a free version and offers a free trial. Jira paid version starts at N/A.
Pricing Details:
Jira Software offers flexible pricing. Small teams: $0 per user/month for up to 10 users Growing teams: $7 per user/month for 11 to 10,000 users
View Pricing Plans
Industry: Online Media
Company size: Self Employed
Used

Daily

for

2+ years

Review Source
---
Jira, the eldest son of the Atlassian family
Very positive experience and without any bugs. this has always favored teamwork which has benefited from a time consuming point of view.
Pros
a complete and very user-friendly workflow management tool that allows you to optimize work times with a perfect management of all tasks, collaborators, project delivery times and more generally "who does what" on each single activity. Thanks to the easy connection with Trello it is possible to have a complete and easily accessible platform also from mobile for the management of team work. once discovered you will not be able to do without it because it has a free version available complete with all the features you need to manage even complex projects.
Cons
I have been using this software for several years and I have never encountered a problem either at a technical level or at the interface with the different businesses that I have managed. Implementations are always welcome so I look forward to testing some new features that they will release in the future for now everything works great.
Reasons for Switching to Jira
It is a complete and easy to use tool in a team, especially with creatives and developers. Sometimes I integrate it with the use of other software that may already be used in agencies or private individuals.
Industry: Real Estate
Company size: 1,001-5,000 Employees
Used

Daily

for

2+ years

Review Source
---
Excellent Project Management Tool - JIRA
- The overall experience with Jira is excellent as it helps in project management, deliverability tracking, time tracking and Jira can be integrated to other external applications like Copado which is used as CI/CD tool for Salesforce deployments
Pros
- Jira has the most critical features that every small to enterprise companies use to manage project management, application development, time tracking, workflow automation for various business use-cases, integrations with external applications like Copado (CI/CD) tool for Salesforce
- Jira has very important usage in our company. All the teams uses Jira to manage all the deliverables and for tracking project management, feature releases, etc.
Cons
- The pricing of jira can be cheaper when compared to other alternate solutions available in the market
- The support of Jira can be more available in all times to resolve critical issues
- The UI can be more customized to better fit every customer needs without lot of overhead time
Reasons for Switching to Jira
- The pricing for Jira was good when compared to other products. - The customizations that Jira provides OOB was a huge plus for us to make the decision
Industry: Computer Software
Company size: 2-10 Employees
Used

Daily

for

2+ years

Review Source
---
No More Self-Hosted Option - Switched to Redmine
An employee recommended this software many years ago when Mantis was no longer cutting it for our needs. It was a learning curve and lacked many features I wanted (like gantt and kanban), but my colleague raved on the reporting abilities so I let it go. We've been hodge-podging for years to make it work as project management, client credentials storage, and ticketing and the team that uses it daily is fed up. We decided to do an upgrade as it had many features and a large marketplace ... only to find out they no longer offer self-hosted. I'm so sick of per-user SaaS pricing!!!
Pros
Large market share, backed by a company, good reputation, working towards lots of plugins
Cons
No longer offering a self-hosted version, UX is annoying, codebase is garbage, installing multiple instances in a server is a nightmare
Industry: Information Technology & Services
Company size: 10,000+ Employees
Used

Daily

for

2+ years

Review Source
---
Best Tool for Any Project Management
It is phenomenal for group coordinated effort, I love that I can redo it however much I need, I love its natural point of interaction, I likewise love its great notice framework, the hunt is awesome and proficient, and it is extremely simple to share records, the method for producing Reporting is astounding, it's ideal for saving time, the organization works on a ton, I like that it is so natural to append pictures while making a document, it incorporates with Hip Chat and Slack, it's outwardly satisfying and permits me to follow without question, everything.
Pros
I love the UI, it is extremely natural, I like it a great deal since it is cordial and justifiable, the client can adjust rapidly to its capacities, I love it since it is excellent for getting sorted out and doing my undertakings and ventures, I love its Scrum and Kanban loads up, it is very imagining the work process, it is exceptionally valuable since I can see the improvement of the assignments progressively, I like it since it is extremely simple to produce a report with this instrument, it coordinates very well with Trello and Slack, the task the board is ideal.
Cons
As of now I found it very useful tool . One problem I think only Software Industry people can use it but other industry like finance and marketing industry won't be able to use it.
Reasons for Switching to Jira
We changed to Jira so the whole organization overall beginning involving similar framework for more straightforward interchanges and set aside cash. Each here concurs that Jira is getting everything done well.
Industry: Computer Software
Company size: 51-200 Employees
Used

Daily

for

2+ years

Review Source
---
Everyday task management for everyone.
As a tester, I am using Jira daily. My main activities are creating/updating bug tickets, updating task statuses, arrange and planning my future work. Jira is a great tool, on a basic level, it is intuitive to use. A huge amount of functionalities that are built in and integrated make work much more efficient. Bug and task tracking are easy and quick. Everyone with access can check what is the progress or the latest updates on a selected topic. Customization of features is amazing, Jira admin can adapt almost everything to the company's needs. If anything is not clear, customer service is happy to help and assist with all queries. In case the existing functionalities are not enough, it is a possibility to install external plugins from the shop that can extend capabilities.
On the other hand, Jira can be problematic. It is a huge software with a large number of modules that can interfere with each other. Especially if modified by an inexperienced admin, e.g. a small change in a workflow can affect all projects that are in the company. It is vital to know what are you doing as an admin. Also, if users need new functionality, it can be reported in the Jira forum, which is tracking similar requests - unfortunately, a lot of them are there for years without updates, despite users constantly asking about that. I assume this may be because of the software itself, but explanations would be nice.
All in all, it is an amazing piece of code despite the high price and minor problems!
Pros
A great number of functionalities.
On the basic level is intuitive.
Vast possibilities for adaptation and customization.
Rather easy to integrate with other apps.
A huge number of plugins.
Customer service - in terms of personal help to do something
Cons
Some features are limited (e.g. filtering)
Customer service - in terms of requests to add new/change existing functionalities.
Rather high price