About Ordoro
Streamline Your Fulfillment Ordoro is an all-in-one platform that helps growing merchants run their online businesses. Ordoro helps growing merchants operate like large-scale corporations, but at a fraction of the cost! Optimize your fulfillment workflows with bulk shipping label creation, omnichannel inventory management, automated dropshipping, and more — all in one platform. With no set-up fees, monthly subscriptions, and a FREE 30-day onboarding, you've got nothing to lose! Start your 15-Day FREE TRIAL today at Ordoro.com! INVENTORY MANAGEMENT Connect your sales channels with Ordoro and arm yourself with powerful inventory tools to keep your stock aligned and organized. - Auto-sync inventory quantities throughout every integrated channel - Use our kitting feature to bundle multiple SKUs into a single unit for sale Sell the same product with different descriptions on different sales channels? Keep them organized by using Product Linking - Ordoro's Manufacturing workflow helps manage your inventory by creating Bill of Materials (BOMs) and issuing Manufacturing Orders (MOs) to produce sellable items - Issue purchase orders (POs) to your suppliers through the app when it's time to restock - Monitor inventory stored with a 3PL by integrating it with Ordoro SHIPPING MANAGEMENT Access useful shipping features, integrations with shipping carriers, and cost-effective rates to efficiently get your orders to your customers. - Ship all of your orders from all channels of your business in one place - Accelerate your workflow with our Automation Rules and Shipping Presets - Print batches of shipping labels easily - Cut shipping costs with our discounted rates of up to 67% via USPS - Fulfill with any of our integrated carriers, like USPS, FedEx, UPS, Canada Post, and DHL International BARCODE SCANNING Streamline your fulfillment as well as inventory management practices with our barcode scanning feature. - Generate barcodes through Ordoro - Select one or multiple orders and the app will pull up the items that need to be picked, scanned, and packed, marking orders as complete once every item is accounted for - While picking, Ordoro can Sort by Location in order to reduce time back and forth in your warehouse - Ordoro will verify that the correct items are picked and packed, reducing pick and pack errors - Receive purchase orders with ease and confidence DROPSHIPPING Connect your suppliers via Ordoro Vendor Portals to sit back, dropship, and relax with hands-off, automated dropshipping capabilities at your fingertips. - Assign products to their appropriate vendors - Automatically or manually send dropshipments to those vendors - Activate a Vendor Portal to cut down on the back and forth by allowing your vendors to log in, get all of the order information they need to fulfill orders on their own AUTOMATION Ordoro's automated features have your back. - Instantly attach personalized tags to imported and manually created orders using Automation Rules - Create Shipping Presets to reduce the time and effort it takes to fill out required shipping parameters - Use Automated Presets to create rules that automatically apply presets - Dropshippable orders can be sent to vendors without any effort on your end using Auto-Routing OTHER FEATURES Streamline your ecommerce business with Ordoro's help managing suppliers, shipping insurance, return management, advanced analytics, open API, and so much more.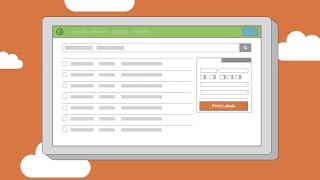 Ordoro has a free version and offers a free trial. Ordoro paid version starts at USD 59.00/month.
Starting Price:
USD 59.00/month
Pricing Details:
We offer flex pricing based on the actual usage of our platform. With plans starting as low as $0, no set-up fees, and no contracts, there's nothing to lose! We offer a FREE 30-day onboarding to all of our new customers to ensure your operations are running smoothly. Eager to get your hands on our software? Test drive Ordoro with our 15-Day FREE TRIAL on our Express plan.
---
Ordoro - Rockstar Employee
We are a small eCommerce business in the RV parts and RV Accessories space www.MakariosRV.com. We were at a transition phase for growth and could not really justify the expense of an additional employee, this is when we began our search for an intangible approach versus a tangible. Ordoro represents our latest employee and removes the human error factor. IT takes a little time to setup, but after setting up - it is fantastic.
Pros
Processing purchase orders directly from our eCommerce platform. Creating shipping labels from different carriers and printing them and then the software goes one step further and updates our eCommerce platform with the tracking numbers. Sure, other software performs similar tasks and this software Ordoro excels with the above mentioned tasks with very little effort on our behalf. Rockstar employee just happens to fit in with the rest of the team!!!
Cons
One improvement would be the final step in the process and this would be obtaining the tracking information from the vendors the purchase orders are pushed with a call and push back into the eCommerce platform. This will be the Bugatti in the SaaS platform.
Industry: Automotive
Company size: 11-50 Employees
Used

Daily

for

2+ years

Review Source
---
User of Ordoro across 2 different businesses / industries
We love the support and the fact that they are based in the US. The whole team is fantastic! The only point where I think Ordoro could better themselves is to get someone in there who has plenty of merchant experience (preferably having used the product). Some problems we would run into on the merchant side would be approached in a very linear sometimes cookie-cutter way by the support staff. Having been in the product dealing with actual orders and issues daily for the past 3 years, I sometimes felt that I knew a better way to attack a problem than their team did. That being said, never have I been let down or unassisted by the Ordoro team. Their service is top-knotch, and they have made some huge strides. Proud of them as a company and love the team.
Pros
It is simple to use, integrates with top dogs, keeps track of inventory great (love the kitting).
Cons
It can sometimes be a bit tricky to get new features approved in the dev pipeline.
Response from

Ordoro

Hi Gregrey! Thank you so much for the kind words and we're thrilled to hear you're enjoying the platform. Looking forward to helping you manage fulfillment and inventory for years to come!

Replied 08/09/2021
Industry: Civil Engineering
Review Source
---
great app !
Although I am just starting to use this system I am finding the possibilities exciting and looking so forward to knowing all the ins and outs. Wish I had known about this sooner!
Pros
Friendly technical support and service Fast customer service Desire to add features Works as advertised
Cons
No reseller program;rarely, some easily solved glitches when upgrading software
Industry: Health, Wellness & Fitness
Company size: 2-10 Employees
Used

Daily

for

1-5 months

Review Source
---
Great product
Pros
I really thought the onboarding and the customer service was exceptional because they gave me all the tools and tips needed so that once it was completed, I was confident and knowledgeable enough to navigate on my own. The software also gives me great analytics and works well with my sales channels.
Cons
The UI could be a bit better. If you have a long list of products and are looking at a specific item, say on page 3, for example, then go back, you have to start from the first page as opposed to the page you were currently on.
Reasons for Switching to Ordoro
Great reps who talk you through the product and answered any and all questions.
Response from

Ordoro

Hi Yamisi! Thank you so much for taking the time to share your thoughts on our software. We're incredibly grateful for your kind words as well as input! We look forward to supporting your business for years to come as well as continually improving our software to fit your needs.

Replied 14/03/2022
Industry: Retail
Company size: 2-10 Employees
Used

Daily

for

2+ years

Review Source
---
My business would have failed without Ordoro and its customer support
It was the single most important element of my successful e-commerce business that ran for fun years until COVID hit. Then supply issues and inventory delays forced me to shut it down. I'd still be using Ordoro today if I didn't close due to COVID.
Pros
It's easy integration with multiple online retails
Automated shipping confirmation directly to Amazon
NEVER had a problem with a label misprinting address, postage amount, shipping rate...etc
Customer support was outstanding - three separate issues could have hurt my Amazon account health if not resolved and Ordoro support fixed each instance in less than an hour
Never had to deal with an unplanned system outage
Cons
nothing - as close to a perfect product for e-commerce as I've every used
Response from

Ordoro

Thank you so much for all of the kind words! It was truly our pleasure working with you. We're so glad you loved Ordoro as much as we do.

Replied 12/10/2021