About Dialpad
For quickly growing businesses looking to efficiently scale their support teams, Dialpad provides a cloud-based call center with access to real-time customer insights. Dialpad allows users to onboard quickly and focus on delivering a great customer experience. Key features include real-time call transcription, live customer sentiment, and live agent coaching. The solution offers integrations with Zendesk, Salesforce, Slack and many more. Priced per user per month, Dialpad Contact Center offers free calls to the US and Canada, no per-minute fees, unlimited inbound minutes and unlimited texting.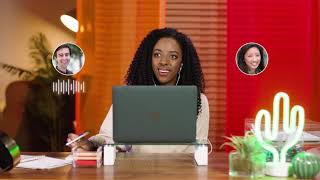 Dialpad does not have a free version but does offer a free trial. Dialpad paid version starts at USD 15.00.
Starting Price:
USD 15.00
Industry: Construction
Company size: 2-10 Employees
Used

Weekly

for

2+ years

Review Source
---
DialPad has been a great service for our business
Our experience has been excellent. We have really had nothing negative ever happen with it and I've shared it with tons of people. It's probably my current favorite phone service we use and we have a few, always looking for the next best thing.
Pros
Love the mobile app and the ability to make and receive calls over cellular and WiFi. We've been using it for years and it's been rock solid.
Cons
The only con is that they don't have a free version any longer. I tell anyone who asks about it and we love it but we were lucky enough to such an early adopter we got in on the "free for small businesses" deal way back when they first launched.
Industry: Financial Services
Company size: 201-500 Employees
Used

Daily

for

2+ years

Review Source
---
This is the next step in IP phones - Perfect for working from home
This has been one of the best decisions our IT team has made. We tested the other cloud phone providers, with none providing the fully featured, simple and reliable system as Dialpad.
Adding users, configuring phone trees, configuring main lines, adding fax, everything is simple, fast, and intuitive in their system.
With integration into Hubspot, which we already used as our CRM, our management has even more insight into their sales team's performance.
Our user feedback has been overwhelmingly positive.
Our ability to have users work from home and have 100% full phone access cannot be overstated. This is probably the biggest takeaway anyone should take from reading this. Absolutely no disruption in our ability to call or make calls when switching our entire office to working from home.
Pros
Deployment cannot get any more simple. Set up the user in the web interface, put in 4 digit activation code on phone. Done.
Work from home - SIMPLE. With Office 365 integration, users simply use their email and pass to sign into Dialpad from their personal cell phone, personal computer, work computer, anywhere.
Just moved offices, our phone system was the only system that required no extra setup. Just plug in at the new location, and everyone is working like normal.
Simple and intuitive. Reliable, priced perfectly, full of features.
Cons
I used to have cons with the limited abilities admins had over users' settings like call forwarding (for example, if an employee is sick and forgot to set her calls to forward to someone else). This has been fixed recently, and at this point I cannot think of any con.
Industry: Airlines/Aviation
Company size: 2-10 Employees
Used

Daily

for

1-5 months

Review Source
---
Worst customer service I have ever used
I'm an IT vendor for a client. I have made three 4 hour round trips to this client to get two phones setup. Not software just phones. I have talked to three level 1 techs that can't solve the problem. I have been told that they would have someone contact me via email and that hasn't happened. I am now been waiting for a call from the "Telephony Group" for 2 hour to get the phone provisioned. I have used several VOIP services in the past and it usually takes 30 mins to setup and start using. IF YOU ARE CONSIDERING USING THIS SERVICE, DON'T, IF YOU EXPECT GOOD, TIMELY TECH SUPPORT.
When the provisioning server is contacted it locks the phone (admin password changes) so you cannot make any other changes in the phone and the Dialpad admin page is VERY limited in what can be done to the phone.
I use Jive (now GoToConnect) in my office and it performs without problems. I can setup a new phone in under 30 mins. This is the way it should be.
Pros
Nothing. The client is not using the app.
Cons
the client is not using the app. They are only using the phones.
Industry: Management Consulting
Company size: Self Employed
Used

Daily

for

2+ years

Review Source
---
Great functionality and Price point for a small business
I've had it for so long, I can't remember how long. That means it's constantly used and part of my toolbox.
Pros
A number available for voice and texting
Cons
Needs to improve handoff reliability between devices
Reasons for Choosing Dialpad
More functionality and reliability
Reasons for Switching to Dialpad
Just a matter of preference and supporting a growing company
Industry: Insurance
Company size: Self Employed
Used

Daily

for

1-5 months

Review Source
---
I Love It!
Efficiency is the right word to sum it up with DialPad. Dialpad has brought Efficiency with my business. I'm able to connect with my clients right from the start. DialPad allows me to prepare to take a call by sending a notification to my device or desktop. I'm ready for every call.
Pros
I love how DialPad offers all of the contacts information right there all at one time. You can check and see the last email, text, appointment. Also, you can view tips to use in you conversation.
Cons
I don't have a whole lot of cons for Dialpad. The only thing, I may say is when there time for an update, my app starts to disconnect a bit when receiving calls/text messages. Other than that, I use DialPad on a daily basis all day long. It's the first thing I bring up on my computer and on my cell phone when I'm on the go. I never miss a call or a message. It's the life of my business.
Reasons for Choosing Dialpad
I made the switch because the software worked but I still had to use other applications to help with the call. Such as previous notes and emails. I could not figure out how to separate my contacts and I did not feel efficient. I'm glad I made the switch. I feel more confident using DialPad.
Reasons for Switching to Dialpad
Initially the color of the company drew my intention. During the trial, I saw how functional Dialpad was. The application was easy to use, I like the way that I was guided to use the product as a new user. I was able to get set up in about 15 mintues. I was able to link my email, setup my phone settings, and import all of my contacts instantly. As the weeks went by, I realized that DialPad was a special tool that made my business thrive more vibrantly.