About Achievers
Trusted by industry-leading brands, Achievers is an employee recognition platform that is designed to nurture employee engagement and drive performance for organizational health and business success. With Achievers, teams can recognize and measure business performance, reward hard-work, communicate effortlessly, coach low-performing employees, analyze and benchmark performance results. By integrated Achievers, businesses can eliminate the need for any manual recognition process and streamline reward redemption. From nomination to reward selection, Achievers allows managers to recognize, reward, and celebrate employees for any scenario. With push communication tools, businesses can instill and foster a company culture among employees. Achievers' point-based recognition system inspires and motivates employees to engage in every possible action and interaction that ensures business and personal success. Achievers empowers employee feedback by implementing a conversational chatbot, Allie, that initiates engagement chat experiences to help employees maintain open communication with corporate and management teams. Allie provides check-in conversations with visual polls to invite employees to share how they feel about their work and related operations. For engagement health scores, Achievers action builder allows management teams to analyze feedback and create step-by-step action plans for corporate and employee impact. For mobile engagement operations, Achievers is available for free on iOS and Android devices.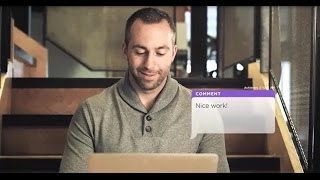 Achievers has a free version.
Starting Price:
Not provided by vendor
Alternatives to Achievers
Industry: Law Practice
Company size: 1,001-5,000 Employees
Used

Daily

for

2+ years

Review Source
---
Seamless Social Recognition, Rewards & Incredible Employee Experience
The benefits of this platform have to do with the incredibly robust, beautiful and easy to use software, which in itself engages employees. If you buy in to that premise, then you'll love the platform and reap the rewards of a recognition-rich workplace.
Pros
Unlike some free options, the Achievers platform is robust, intuitive to use and ensures a bug-free and seamless user experience that makes recognition and engagement simple. Beyond that, the platform and its features are constantly evolving and improving, based on recognition and engagement best practices, to ensure it captivates its users' attention. Employees love to use the tool, managers get valuable insights and, from an HR perspective, you have all the reports and analytics you could ever want at your fingertips. Overall, there is a significant financial investment for the product but, when you consider the cost of disengaged employees and the benefits of an engaged workplace, the investment is worth it.
Cons
Given their recent partnership with a global rewards/gift card giant, they have better global reach but the shipping times are incredibly varied and sometimes high (2-5 weeks on average.) Additionally, with new changes to their workflow, it's rare to instantly receive even the online rewards, which can take 5-10 business days to be delivered.
If you manage expectations with employees and consider that the primary benefits of the platform are the non-monetary incentives, then you'll be very happy with the tool. If you're looking for very quick shipping and reward fulfillment, this likely isn't the product for you.
Industry: Pharmaceuticals
Company size: 51-200 Employees
Used

Daily

for

2+ years

Review Source
---
Great Recognition Platform
The platform has been widely accepted by our employees and organization. It has allowed us to shed light on and target how recognition ties into employee engagement. It has allowed us to capitalize on the power of acknowledgement from senior leadership, peers, and teams. The platform has allowed us meaningfully recognize more consistently as an organization, and has become an integral part of our culture.
Pros
Our employees are supporters and advocates of this software. It is a great platform that allows our organization to recognize more consistently, with an awesome rewards catalog with something for everyone. The software is easy to use and the customer service we receive is unparalleled. Achievers continually supports us with professionalism and valuable knowledge as we aim to leverage the platform in new ways and improve our user experience.
Cons
It's difficult to think of what is least liked about this software. It would be great to have more control over our platform without having to leverage customer service (i.e., the ability to change the imaging, enable survey features, troubleshoot). However, our experiences with Customer Service have been successful and we have run into very few issues.
Industry: Food & Beverages
Company size: 10,000+ Employees
Used

Weekly

for

6-12 months

Review Source
---
Employee Success Platform - Great in concept, not so great in practice
Pros
Easy way to enable recognition within the company, with clear communication and prizes.
Cons
The access is very difficult. You get session timeouts on the app frequently and have to go again and login, go thru the company security interface etc. EVERY SINGLE TIME. This disincentives adoption by the users.
Industry: Outsourcing/Offshoring
Company size: 1,001-5,000 Employees
Used

Daily

for

2+ years

Review Source
---
A Simple Way to Recognize and Reward your Employees
I love that we are able to recognize our employees globally. While we may not be in the same office together, we certainly work on the same items and achieve the same goals together.
Pros
I love how easy this platform is to use! We have a very diverse employee population and the way the program is designed (similar to many other popular social media apps) make this a very easy program to roll out and get everyone to use it.
Cons
I would love to see more detailed analytic reporting be available.
Industry: Building Materials
Company size: 10,000+ Employees
Used

Daily

for

2+ years

Review Source
---
Employee Success- Platform
Pros
Customer service and Ease of use is the best thing about the software. You can recognize from a mobile device on the go, and the app is as use friendly as the desktop.
Cons
Not all functionality is at your fingertips. You have to work towards learning how to maximize all the features available to you as a user.