About Adobe Experience Manager
Adobe Experience Manager is a cloud-based content management solution designed to help businesses create websites, mobile applications and web forms. The artificial intelligence (AI)-enabled platform allows content creators to create, manage, and deliver marketing content to customers using machine learning algorithms. Marketing teams can utilize the natural language processing technology to automatically encapsulate text for small screens and design channel-neutral content to reuse it across multiple channels. Adobe Experience Manager enables content designers to create, modify or publish web pages using in-context WYSIWYG interface and drag-and-drop functionality. Additionally, administrators can use the template editor to create targeted email templates by adding predefined components including text and images. Adobe Experience Manager comes with an application programming interface (API), which facilitates integration with various commerce and fulfillment platforms. Pricing is available on request and support is extended via documentation, community forums and help center.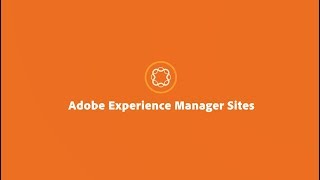 Adobe Experience Manager pricing
Adobe Experience Manager does not have a free version.
Alternatives to Adobe Experience Manager
Adobe Experience Manager Reviews
Industry: Information Technology & Services
Company size: 201–500 Employees
Used

Daily

for

2+ years

Review Source
---
Best User Friendly CMS Tool
I have been using Adobe Experience Manager as a developer for almost 4 years now and every version out does itself. As a developer, I will be recommending AEM for everybody out there.
Pros
Adobe Experience Manager is one of the most sort after CMS tool in the world currently. It's modular design, and it's ease of integration with both other Adobe products as well as other third party products makes it unique. It's OOTB features are so easy and well developed that it decreases the effort required in overlaying them. Seamless integration with Java in the back-end and almost all the high rated front-end tools makes it a best product to design a website on. And the customer or business support is the best in the market.
Cons
Nothing as of such. It's almost a near perfect product.
Industry: Retail
Company size: 10,000+ Employees
Used

Daily

for

2+ years

Review Source
---
An expensive option for the content management
In my previous company, I developed two big projects. Both of them was done for the big companies of Belgium. For one of them, we developed 17 websites with different language options.
Pros
Backend is full Java and for the frontend, you use any modern frontend frameworks. By dragging and dropping, an editor without any development knowledge, can easily the content. Its asset management is strong.
Cons
Development is a little bit difficult and there are a lot of unknown limitations and bugs. If your target is just content management, this solution is so heavy and expensive.
Industry: Furniture
Company size: 501–1,000 Employees
Used

Daily

for

1+ year

Review Source
---
The "Ferrari" of CMS and DAM
It's a great suite, but it requires an incredible effort and a well structured team to make it work at its best.
Pros
The real power of this software is its overall suite, not the single software itself: only if you leverage on the CMS, the DAM, etc you can get the real benefits of this software.But a lot depends on the system integrator: this software is a Ferrari, but if you do not set it up properly, it's like driving it only with the 2nd gear.
Cons
It requires a lot of work, especially in the set up. The DAM could be a nightmare if you do not have a good data structure, good processes and well organized folders.The CMS could be a nightmare as well, especially when you use it in a headless commerce perspective.Again, a lot depends on the system integrator partner.
Industry: Marketing & Advertising
Company size: 1,001–5,000 Employees
Used

Daily

for

1+ year

Review Source
---
The best CMS tool for carrying out website updates
This is the best CMS tool that we use for performing day to day website updates for our clients websites. Using this software we customize our clients webpages, we publish new content on our clients websites using this tool. Also it's integration with Adobe Analytics helps us to easily extract our Analytics data for our clients websites.
Pros
The websites of our clients could be easily customized using Adobe Experience Manager. All the website updates could be easily done for our clients using Adobe Experience Manager. Also the images for our clients websites could be easily customized using this software. The analytics tagging on this software enables us to easily integrate this software with Adobe Analytics so that all our Analytics data can be easily extracted for our day to day use.
Cons
Sometimes to make some website tweaks using this software will require the assistance of an AEM developer.
Industry: E-Learning
Company size: 1,001–5,000 Employees
Used

Daily

for

1+ year

Review Source
---
For being an Author, you're as limited to the limitations of your developer.
It's been ok. I believe your overall experience woudl depend on the team's willingness to keep up to date with all feature releases and understand it's capabilities, vs it's limitations.
Pros
I think if it were as polished and built to represent the business' needs, then it could be an incredibly efficient platform for your web experience. The ability to rapidly create and maintain pages and the integration with Target makes for a great testing platform.
Cons
Again with developer limitations.. there are a lot of vanilla features that work great and is a benefit to the business. But when it comes to building out your website experience.. unless your UX designer and developer express creativity and can work around challenges and limitations, you may find yourself being only able to build pretty cookie cutter type web sites.