About MaintainX
MaintainX is a web-based CMMS tool that can be used on mobile devices. It aims to improve workflow completion and strengthen team communication. It can be used by operational teams in small to large businesses. This solution allows users to track unlimited assets and create countless work orders. Additionally, this tool includes an internal messaging system that reduces unnecessary emails and speeds up workflows. With MaintainX, users can easily create customized templates, such as procedures and checklists. Users can also upload annotated photos to inspections in order to provide more clarity on the status of an asset/location. Pricing is per user on a monthly or yearly subscription basis. Support is available online or via live chat. Compatible with iOS and Android.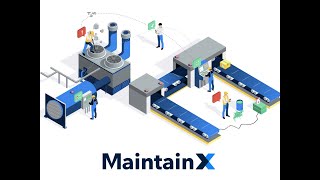 MaintainX has a free version and offers a free trial. MaintainX paid version starts at USD 10.00/month.
Pricing Details:
Free Essential: $10/seat/month Premium: $39/seat/month Enterprise: Contact Us
View Pricing Plans
Alternatives to MaintainX
Industry: Automotive
Company size: 201-500 Employees
Used

Daily

for

Free Trial

Review Source
---
Better Than Any Other Work Order Software or Mobile App
We are a full scale IT department and we have been able to respond more quickly to our end users needs. It has allowed us to be more focused on customer service and time management. MaintainX has also allowed us the ability to be able to enter work orders on the fly so we do not forget to take care of something. I have not worked with any other software or app that has given us this type of functionality with so much ease and value for the price.
Pros
The ease of functionality in creating work orders for myself, staff and end users. The ability to easily create repeating work orders for backup and preventative maintenance items. The reporting dashboard is really nice and allows me to see a well rounded view of where we stand. I think I most enjoy how fast the app notifies me of a new request and status updates.
Cons
I would like to see the ability to have work orders created based on known email addresses as well.
Reasons for Choosing MaintainX
We made the switch because the software was difficult to setup, the mobile app was not efficient, end user confusion and there was not enough value in the price being charged.
Reasons for Switching to MaintainX
MaintainX was what satisfied our needs without flashy extra options that we would never use. We just needed a simple, powerful work order system and I feel that MaintainX provides all of that for us.
Industry: Textiles
Company size: 51-200 Employees
Used

Daily

for

1-5 months

Review Source
---
A CMMS that fits in you pocket.
Working with the rep and the guys at MaintainX had been great! They have designed a system that does not need a 500 page manual and are readily available if you have a question or an suggestion. I've seen main of my suggestions implemented in the matter of a few days. They are doing a fantastic job developing this application.
Pros
MaintainX is very easy to set up and use. Other systems are impossible to setup without outside help but not MaintainX.
It is scalable and they are adding new features on a weekly basis.
Everyone has real-time updates on work orders so you al ways know the status.
Cons
Lack of inventory capability but I'm assured it is coming.
Reasons for Choosing MaintainX
It was just too laborious and complicated to manage. Being paper based I would have to review hundreds of pages weekly. Sometimes it would be weeks before I could review a PM and find a problem I should have known about.
Reasons for Switching to MaintainX
Being mobile first was a big factor. Not needing to spend thousands of dollars for help setting up the software. You can do it yourself and MaintainX will help for free. Knowing instantly what is happening, communicating directly with the tech, attaching manuals, photos, videos to work orders it makes you more effective.
Industry: Chemicals
Company size: 1,001-5,000 Employees
Used

Daily

for

2+ years

Review Source
---
Full featured CMMS that after using will not ever want to work without.
My overall exprience with MaintainX has been great. This program just works. It will help you in places you dont even realize you need help in. You will not find a more helpful group of people than the MaintainX team. This program has proven itself so much that it is being worked in to our sites across the US.
Pros
Work orders. Reactive and Preventitive a like are the basis of what we do day to day. This program does such a good job we would be lost without it. Parts inventory has been huge for us in making sure we don't run out off parts most of which are mission critical. Audits of all kinds have never been easier since adopting MaintainX. I also find that auditors a very impressed when seeing the program.
Cons
From my perspective there isnt really a con that I've encountered.
Industry: Information Technology & Services
Company size: 2-10 Employees
Used

Daily

for

Free Trial

Review Source
---
Review and suggestions
The technicians like the platform for uploading most pictures and workorders. There have been times they still need to email information to the main office because Maintainx doesn't upload properly
Pros
We need more characters available for the description. I don't have enough room for all the information I need to put in there.
Adding the addresses for us is not helpful. Almost every jobsite is different for us.
Customizing the time for the start time and the due date time would be better. Sometimes we have a start time of 7:45 and we are unable to put the exact time in. 7:30 and 8:00 are the only options
Cons
See above. Getting used to it was not as hard as I initially thought
Industry: Furniture
Company size: 11-50 Employees
Used

Daily

for

1+ year

Review Source
---
MaintainX has changed our business
Overall this has made our business process much simpler and has given us a much more professional look. The reviews are easily review and can embed to your website. I am a HUGE fan of this program.
Pros
Ease of use, Professional and easily manageable quotes. Ability to attach photos to quotes. Easy automated Follow-Up.
Cons
Integration with quick books online could be improved with tax rates and discounts being made their own line items instead of at the bottom like QB.