About EntityKeeper
EntityKeeper is a cloud-based solution that helps small to midsized organizations securely manage and organize internal data. This solution uses security technology to protect data from unauthorized access. Organizations can use EntityKeeper to help streamline compliance activities while reducing manual errors. It can also be used to create and view organizational charts. Entity keeper includes a real-time centralized database where users can access and manage all business entities and compliance data. Organizational tools allow users to create custom cap tables to manage entity owners, track the number of shares, access current equity value, plus more. Automated email notifications can bet set up to ensure compliance due dates are not missed. Pricing for EntityKeeper is based on the number of entities and billed monthly or yearly. Support is available via phone, email, and other online methods.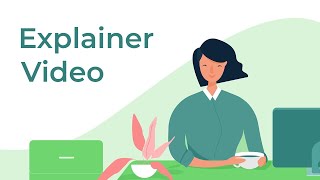 EntityKeeper does not have a free version and does not offer a free trial. EntityKeeper paid version starts at USD 50.00/month.
Starting Price:
USD 50.00/month
Alternatives to EntityKeeper
Industry: Warehousing
Company size: 11-50 Employees
Used

Weekly

for

6-12 months

Review Source
---
Organization at it's best
EntityKeeper has been very helpful in organizing our entity documents and helping to remove processes that I had to complete manually. It's a terrific central location for document management and tracking of our entity structures. Their customer support is great and very responsive to any questions or help I have needed. Overall, EntityKeeper has really helped streamline processes across our company while giving me a better solution for managing our entities.
Pros
: I really like how EntityKeeper offered all of the features we needed at an affordable price. The software is easy to use, and we were able to implement it into our company quickly. When we need to share or access entity information, we can easily do that from EntityKeeper instead of our "old system" that caused me more work and ate up a lot of my time. Organization is key for me, so even though I had a system in place for everything, I was able to migrate that over to EntityKeeper and access my documents quicker. Having one location for all of our entity documents, making sure all of our employees are accessing the correct information and setting custom notifications of filing dates has been awesome.
Cons
The one thing I would like to see improved on the software is the organizational chart builder. Overall, I'm able to build an organizational chart much easier than I was before, but the layout isn't standard for what we use. When I try to print or save the organizational chart as a PDF, depending upon the size of my chart, it can be difficult to see all of the information. I'd also like to add more information to my organizational chart. It would be great to see additional details that our company needs, like ownership percentages and entity information. It would be helpful to be able to use a different layout and be able to add more information to my charts or at least select what I want to see. When I asked their customer service if this was something that could be fixed in the future, they already had a solution in place! I've been very impressed with how open they are to my feedback and how quickly they respond with a solution or take my feedback seriously. While I know the changes I need can't happen overnight, I really appreciate a company that "hears" me and is open to listening to their customers about what's not working for them.
Industry: Real Estate
Company size: 51-200 Employees
Used

Daily

for

2+ years

Review Source
---
Great Corporate Tool
Basically I think it's a great tool and have had a positive overall experience.
Pros
It's great that all entities are in one place. When someone from my organization needs any information about an entity I can quickly open EntityKeeper and provide an immediate response.
Cons
Recently I received an email stating that we could upload multiple documents at one time but I am not able to use that function. Also had difficulty just doing an excel spreadsheet of all entities.
Response from

EntityKeeper

Deboraha, thank you so much for your input on EK! We hear your request for multiple document uploader and sorry for that confusion. We value you and StreetLights as a customer and are glad to hear you're enjoying the software so much!

Replied 22/04/2020
Industry: Real Estate
Company size: 51-200 Employees
Used

Weekly

for

1+ year

Review Source
---
Great Product
Pros
The ability to generate ownership charts for any entity if all input correctly is the most beneficial for our organization. We have hundreds of entities across our portfolio of projects and EntityKeeper allows us to track them and understand structure quickly for any project.
Cons
The input time if not using it from the start is significant. That's a product of our organization not using it from the start. We could use it as a replacement for CSC with work on certain functionalities as to notifications and reminders.
Industry: Legal Services
Company size: Self Employed
Used

Weekly

for

6-12 months

Review Source
---
Great Idea and Customer Service But Needs Some Work
I foresaw that Entity Keeper would be a good compliance calendaring system for the many entities that I manage across a broad group of clients, but I'm not yet convinced its a tool I will continue using. I would like to see some changes that will benefit a corporate law practice.
Pros
I like have a repository of my clients information and the ability to calendar events and get email notifications of those events. The cost is also reasonable.
Cons
It is not geared toward a corporation law practice -- one size does not fit all. It does not allow for the many different types of business entities (corps, LPs, LLCs) - only corporations and uses titles and options that do not fit all types of business entities. For example, LLC's have mangers and members, not directors and officers. Also, there should be the option of using percentage interests when documenting the owners of LLCs. Also the email of upcoming events is nice, but until you realize how to create an event with all necessary information, you get an email with little to no information - and it's next to impossible to figure out what you were emailed about. The "support" button should be up on the tool bar - it blocks information. When I use Entity Keeper, it feels like someone who does not have a lot of experience working in law firms and with multiple entities from multiple different clients nor does it feel like this was someone that used any of the compliance calendars that registered agents have available to clients (i.e., CSC, CT Corporation/NRAI, Registered Agent Solutions, Inc.).
Response from

EntityKeeper

Stephanie,

Thanks for taking the time to write a review. I'm so sorry that you don't feel that EntityKeeper is geared towards corporate law. Our software is designed to help many different clients of all sizes and industries and we made the executive decision to move towards a more generic naming convention and we have tried to solve pain points of many different users.

I believe that in the start of your subscription we were trying to set up a time to hear your input, and if you'd still be interested in this we would be glad to set up time to discuss. We want to make sure your voice is heard as we continue to improve, and hope you won't hesitate to reach out if there's anything we can do to make this better.

All the Best,
The EntityKeeper Team

Replied 19/11/2019
Industry: Real Estate
Company size: 11-50 Employees
Used

Weekly

for

6-12 months

Review Source
---
Great Experience
It has been amazing.
Pros
To be able to search all my entities in one place.
Cons
It would be helpful to be able to find entitles by state of incorporation.