About Automox
Automox is the modern, cloud-native endpoint-hardening platform that empowers organizations to remediate vulnerabilities faster than they can be weaponized. This cross-platform solution simplifies and automates critical patching, software updates, security configurations and custom scripting across a diversity of endpoints. Delivered as a cloud-native service, Automox supports Windows, macOS, Linux and a growing library of 3rd party applications from a single console with no need for on-premises infrastructure. SMB and enterprise organizations using Automox remediate vulnerabilities faster than industry norms to close their aperture of attack more efficiently. Automox enables both IT and SecOps teams to anticipate and respond to threats by dramatically reducing the time and effort it takes to harden their endpoints - whether they are on-prem, in the cloud or on the move.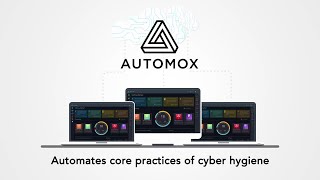 Automox has a free version and offers a free trial.
Starting Price:
Not provided by vendor
Pricing Details:
Businesses can purchase separate modules as follows: • Patch : $3 per device per month, billed annually • Manage: $5 per device per month, billed annually
Industry: Insurance
Company size: 501-1,000 Employees
Used

Daily

for

1-5 months

Review Source
---
Finally a software deployment tool that just works
We had a very successful POC which showed how much time we would be saving using their platform.
Automox can automatically deploy patches endpoints need for OS or third-party applications.
I'm also very excited about the features they will be adding to their platform.
Pros
I love how responsive the product is for being agent-based.
Multi-platform support makes it easy to use one product for your patching and software deployment needs.
Automatic scanning which uncovers which patches are needed for installed applications/OS.
Their live dashboard makes it easy to determine the level of compliance.
Their built-in live chat makes it easy to connect with Support to resolve issues.
Cons
Their current reporting makes for troubleshooting deployment issues difficult sometimes but their support is top-notch and I've been told this is being addressed as is on their roadmap.
Response from

Automox

Thanks for the great review, Nathan! We're glad to hear you're having a great experience with Automox. Reporting updates are absolutely on the roadmap. Stay tuned for exciting reporting updates coming soon!

Replied 12/11/2019
Industry: Telecommunications
Company size: 201-500 Employees
Used

Daily

for

1+ year

Review Source
---
Excellent patch management tool, that needs better dashboards and integrations.
It's been a blessing, especially now all our workers are allowed to work remotely as much as they like. Without it, we'd have a real problem managing patches and enforcing certain system settings that used to require a VPN connection (sometimes rarely connected) or being in the office.
Pros
It's really easy to use and configure, which is great when you're a small team with a limited budget, but the thing I love most is that it's cross-platform, so we don't need 3 or 4 tools, scripts, or manual updates to manage all different Operating Systems and applications we use.
Cons
The dashboard is, well, pretty ugly, and doesn't really offer any customisation. I'd love to see UI update and custom charts based off search criteria.
Reasons for Switching to Automox
Cost and ease of use. It needed to be manageable internally without requiring a load of consultancy to set up and keep going.
Industry: Government Relations
Company size: 201-500 Employees
Used

Weekly

for

1+ year

Review Source
---
Tickets will go unanswered
The tool was great at first but when we tried to patch devices we kept having errors. The help desk takes weeks to respond and they can't seem to get issues resolved. There's too much back and forth and issues not getting fixed.
Pros
The dashboard is nice and allows a user to see what devices need to be patched.
Cons
The Help desk is hard to get in touch with. The help desk takes a long time to respond to issues. They need to manage a better help desk. Tickets go unresolved for weeks or months and devices can't be patched.
Industry: Construction
Company size: 1,001-5,000 Employees
Used

Daily

for

6-12 months

Review Source
---
Exactly What We Needed
It has been a good experience and their teams are very helpful and responsive.
Pros
It covers the most popular software packages on the market and allows us to address anything not picked up it our other products
Cons
Needs more APi to some of the other platforms we use but they are always willing to accept and add others to their list.
Reasons for Switching to Automox
It worked the best, and had the important APi, we needed for integration to existing SIEM.
Industry: Education Management
Company size: 51-200 Employees
Used

Daily

for

6-12 months

Review Source
---
Automox
Outstanding. Product has done exactly what is advertised (patch management) at a fair price. Support has also been great for the few times I had needed to reach out. They stayed on top of the ticket until it was resolved.
Pros
As a very small department with hundreds of computers with various software packages installed, I needed a way to top-down see the patch cadence. Automox was quick to deploy and quick to start getting results that I could take action on.
Cons
The core patch anagement features are great, but since there's an agent there may be some additional capability that could be added: Send message to user, shutdown computer, uninstall software, etc.
Reasons for Switching to Automox
Price and demo trial period felt closer to what I was looking for.
Response from

Automox

Thanks for the review Mike! We do actually have the ability to do the things you listed in the Cons section using the Worklets feature. Check out the Worklets category on our community where we have Worklets to send messages, shut down computers and remove unwanted software. If you need help getting a Worklet written to accomplish a task, please reach out to us and we're happy to help.

Replied 08/05/2020